Your business brand is the most powerful entity to promote your business.
It's true that your business image and brand identity is used by your customers to make a snap judgment about your business. It's essential to have an incredible and informational design to draw potential users in.
But, sometimes you want to overcome from your existing brand identity and breathe fresh air with new branding in the minds of your audience. That's when you start thinking to rebrand your business.
There are number of reasons you might want to rebrand your business. Your business may have evolved and elevated to a new standard and you want your business growth to reflect in your branding. Maybe you want to pump new freshness in your brand and want to give your customers a fresh new feel by adding new values and interests.
Here is a list of possible reasons why a business needs rebranding:
Mergers and acquisitions
Brand Standardization
Changing Brand image
Simplification
Repositioning and Retargeting
Diversification
Legal reasons
To help businesses navigate the unique challenges of rebranding their business, we've complied a list of questions that you need to ask yourself before you start with the rebranding process of your business.
Why you need to rebrand your business?
The first question you need to ask- why your business need rebranding? Are you heading towards a new market positioning with new business values? Or your business is completely evolving to a whole new proposition.
It is important to know who or what you're rebranding for. Are you rebranding for your new products or services or you're doing it for the new audience? The First step in the rebranding process includes in-depth market analysis that includes market size, new trends, and competitor's strengths and weaknesses. The detailed analysis will help you identify which brand components need to be changed or completely removed.
So, perform a complete market analysis of your brand to know where it stands, and does it really need to get changed or transformed to a new identity? Find your answer first and then start with the rebranding process for your business.
What could you lose?
Find out if rebranding is going to put your brand equity in danger or if the changes are big enough to cause brand damage instead of creating values. Will it appeal to new customers or are you going to lose your existing customer base? These are some of the questions you need clarity on before you decide to rebrand your business.
If there is nothing to lose and new branding will fulfill the business objectives, you can rebrand your business.
What do you like and don't like about your current branding?
Sit with your brand management team for a while to analyse all the good and bad points about your existing brand. List down all the feedback from the team. This is important to determine which areas of the exiting brand should be maintained or just need a light update. If there is nothing that you want to carry with your branding, then it's better to design it from the scratch.
Also, it is equally important to figure it out- what your customers didn't like about your brand. It will help you decide what you need to take or remove from the existing brand.
What story you want to tell your customers?
Storytelling is an interesting way to achieve brand awareness and engage users with your business.
Story is the most captivating part of your branding. Does it hold a grip on your target market when you describe your brand evolution story to them? Maybe you need to put a little twist or maybe you need to change the entire story.
Maybe your story is good but the presentation sucks. You need to find better ways to describe your brand story to your audience. Otherwise, all your efforts involved in storytelling are of no use.
If you're hiring a creative design agency to build a story, then you must tell them the real and original part before they can put their own spin on it.
Where do you see your brand in the next 5 years?
Do you have any future objective in mind- let's just say where do you want to see your brand after 5 years? You need to have clarity about your business and its growth.
A long-term vision will provide your business a long-term aspiration. Also, your team will get the goal they want to achieve.
It also shows your customers how you're committed to help them grow their business.
Will the new branding deliver consumer benefits?
Are there any adjectives you want people to associate with your brand or are there any values that consumers will benefit from rebranding? What are the biggest pain points of your customers?
However, it is not possible to solve all the pain of your customers alone by branding. But, it's always good to know what exactly your customers struggle with. This will give you an idea of how you should position your business branding to communicate the right message.
Are you ready to do this?
Know the cost of rebranding and decide your budget for re-positioning your business.
If you have enough budget for rebranding, then and only you should go for it. Estimate the timeline for the rebranding process and distribute responsibility to all the key members so that you can have a track on all branding process and people.
Also, you need to check whether you'll be able to distribute all the branding materials across the channels to communicate new positioning of your products and services. Also, decide some parameters to track the results of the new branding.
These are important questions you should ask yourself before you make any decision to rebrand your business. Once you've answered to all the questions, you can start with a solid rebranding strategy to improve the company's image and attract new customers.
This article is written by: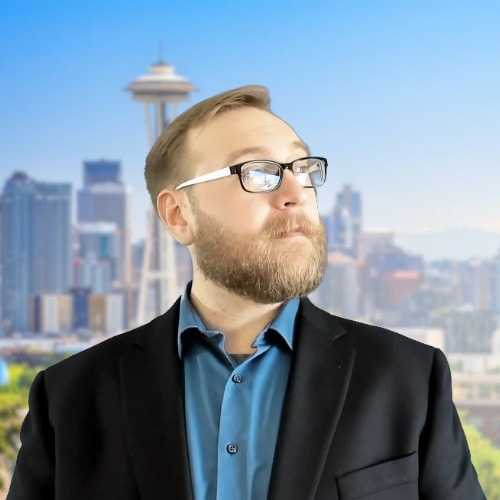 Jeremy Tank is the owner of Think Tank Creative, a Seattle based branding agency. As a proven branding and design consultant, he is Helping entrepreneurs and start-ups translate business goals to reality. You can find him LinkedIn.