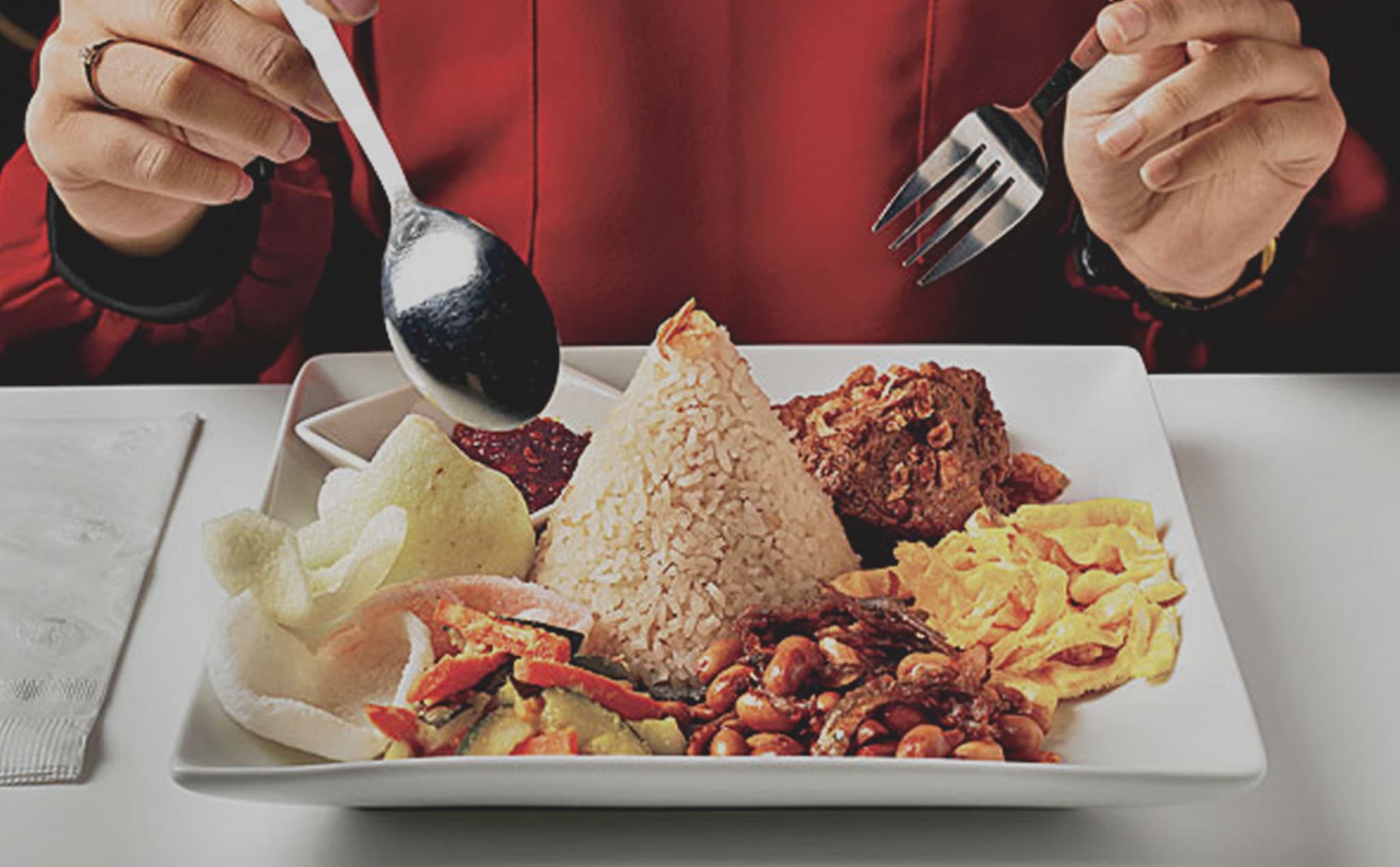 RICKSHAW REPUBLIC
brand identity
PHOTOGRAPH: ANNA KNOTT
CATEGORY
Brand Identity
Website Design
Mobile Design
INDUSTRY
Hospitality – Restaurant
TIMELINE
December 2012 – February 2013
ROLE
Creative Direction
Brand Consultation
Brand Identity Design
Web Design
Mobile Design
OVERVIEW
The Setiawan family's front lawn was a frequent resting place for the local Rickshaw drivers. It may have been the aromatic smells coming from the kitchen that drew them, or the chatty children who enjoyed being regaled by the driver's tales that kept them there. Whatever it was, the rickshaw made a big impression on Oscar and Emil, almost as much as the culture and flavors of the street food that they enjoyed with their family while living in Indonesia.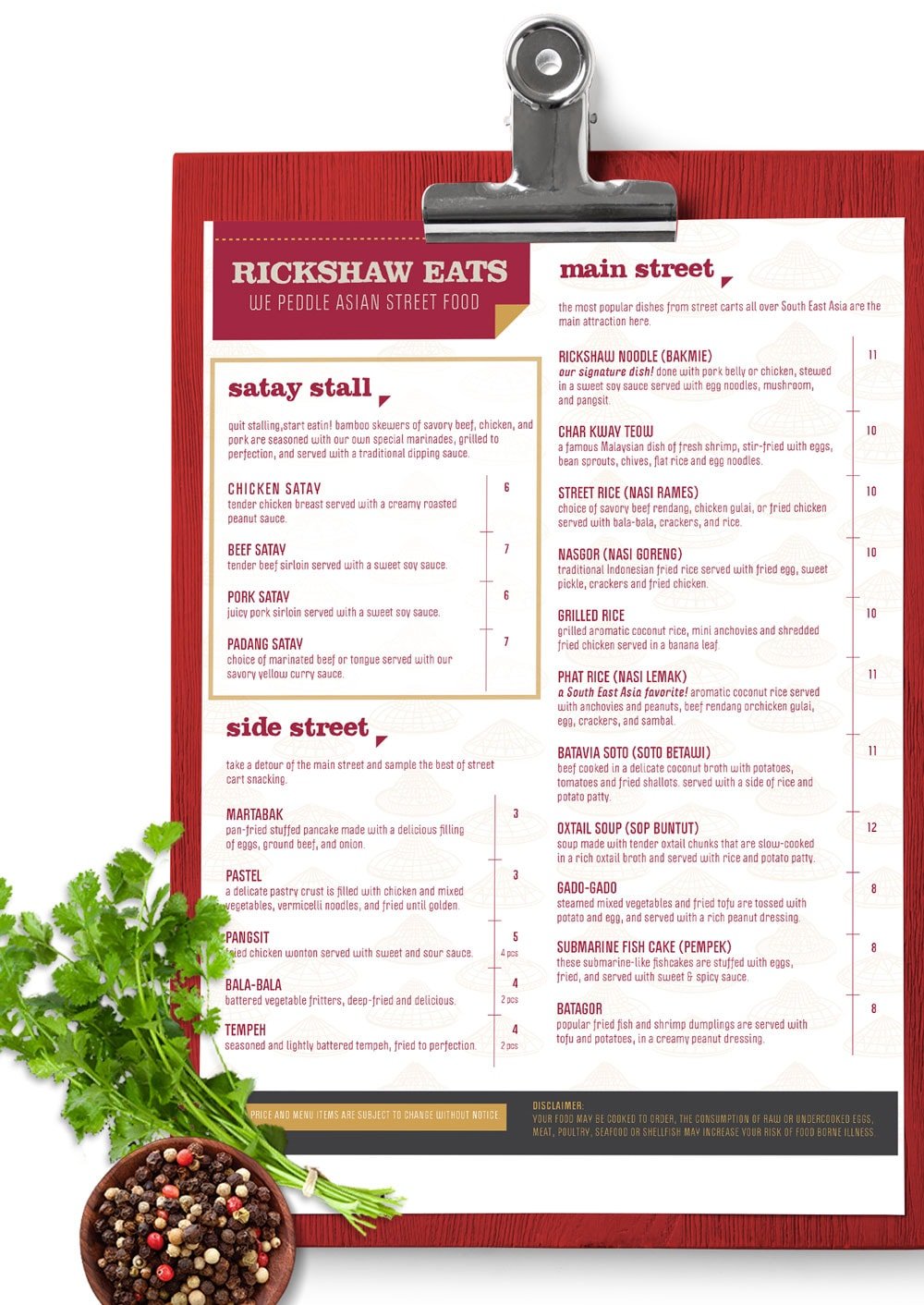 BACK STORY
Bring vibrant culture of Indonesia and its street food experience to Chicago

Create a unified brand experience

Create an authentic street food dining experience that's
high class and yet appeals to the Western pallette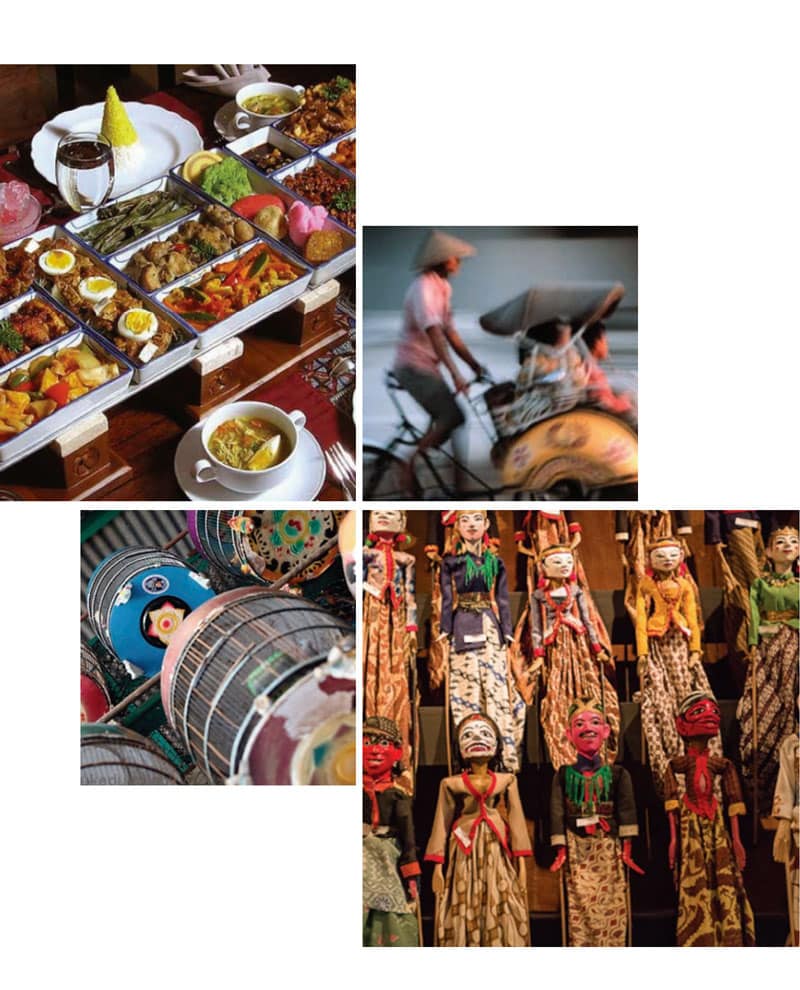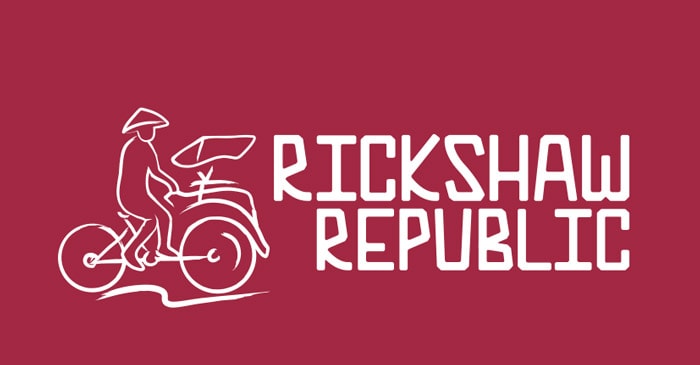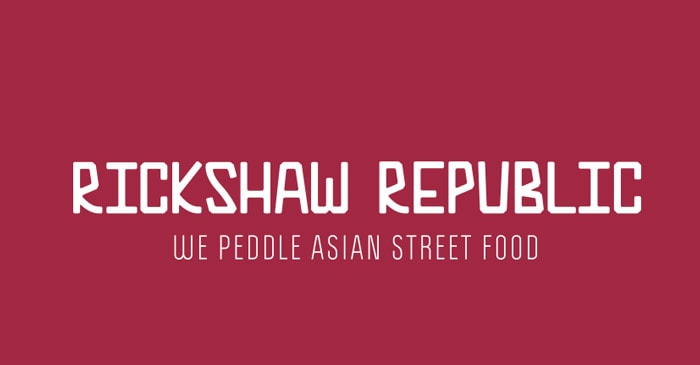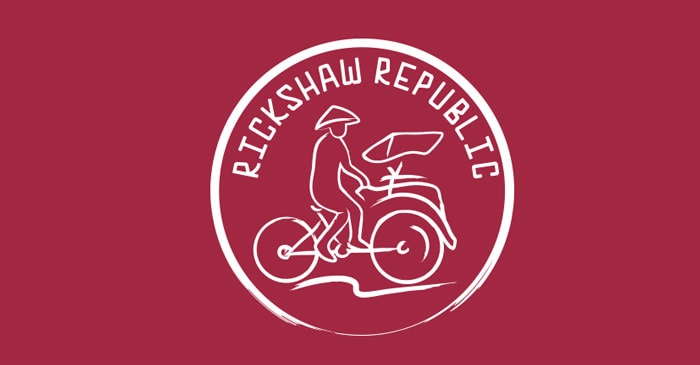 BRAND IDENTITY SYSTEM
Real world Asian street food look
and feel

Bold and memorable initial impression

Quickly and easily comprehensible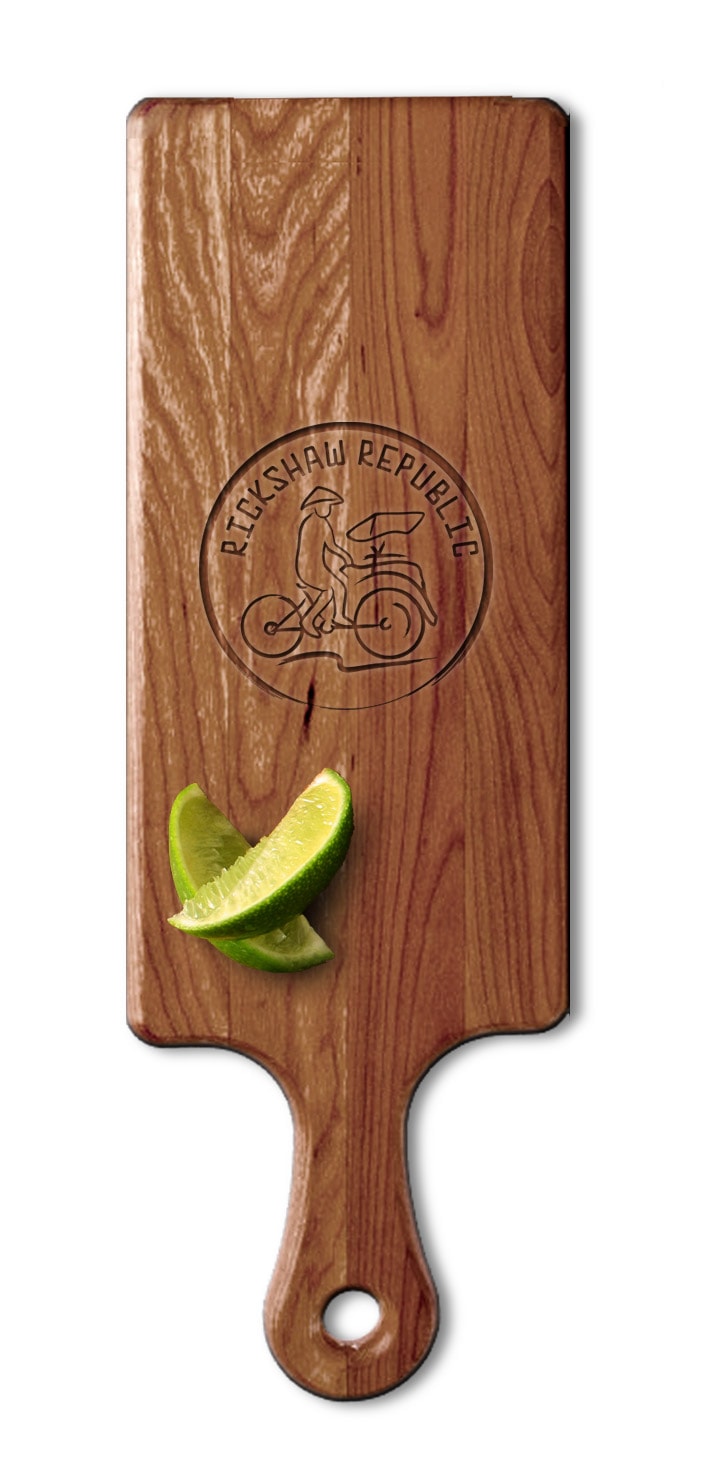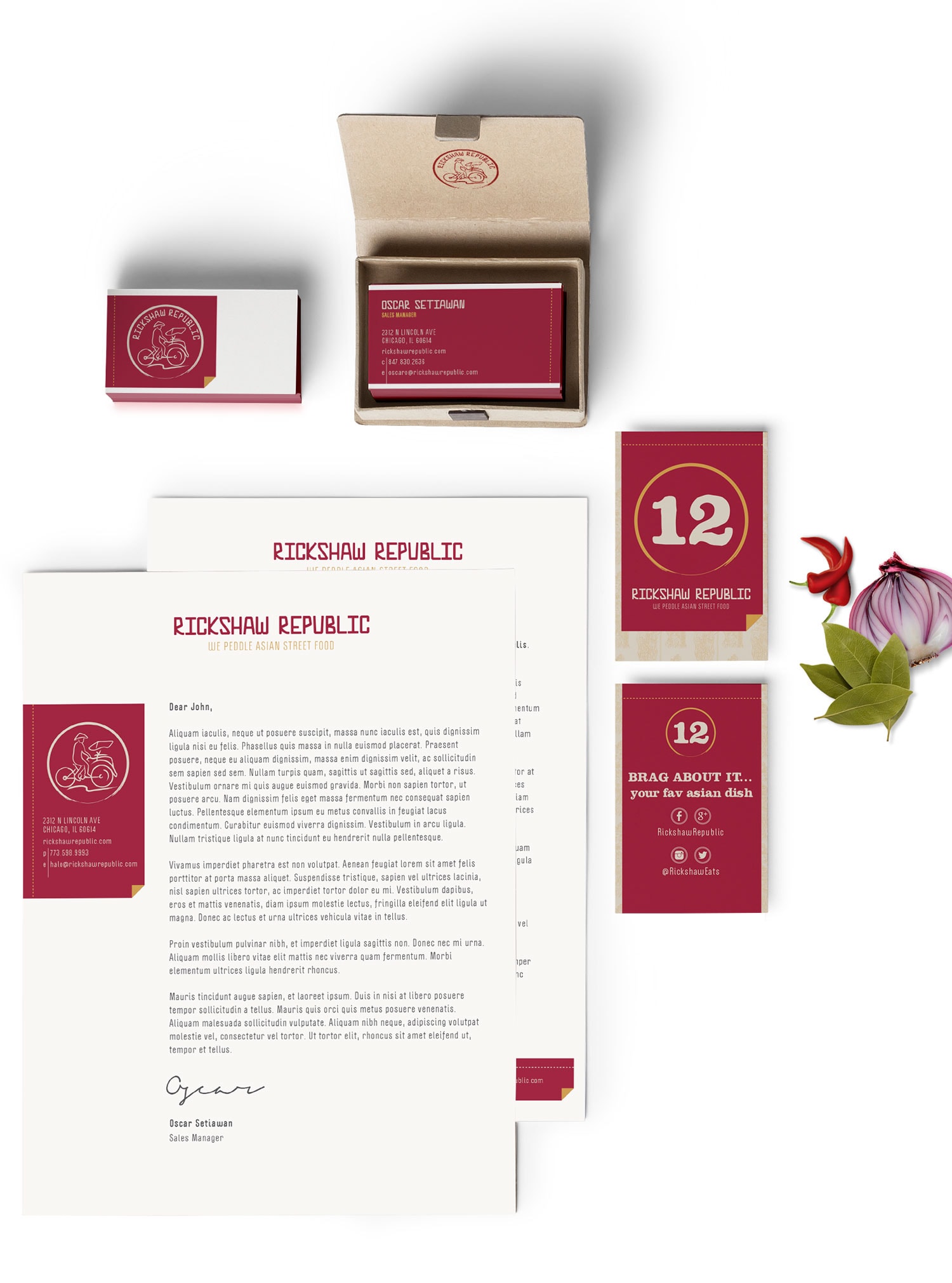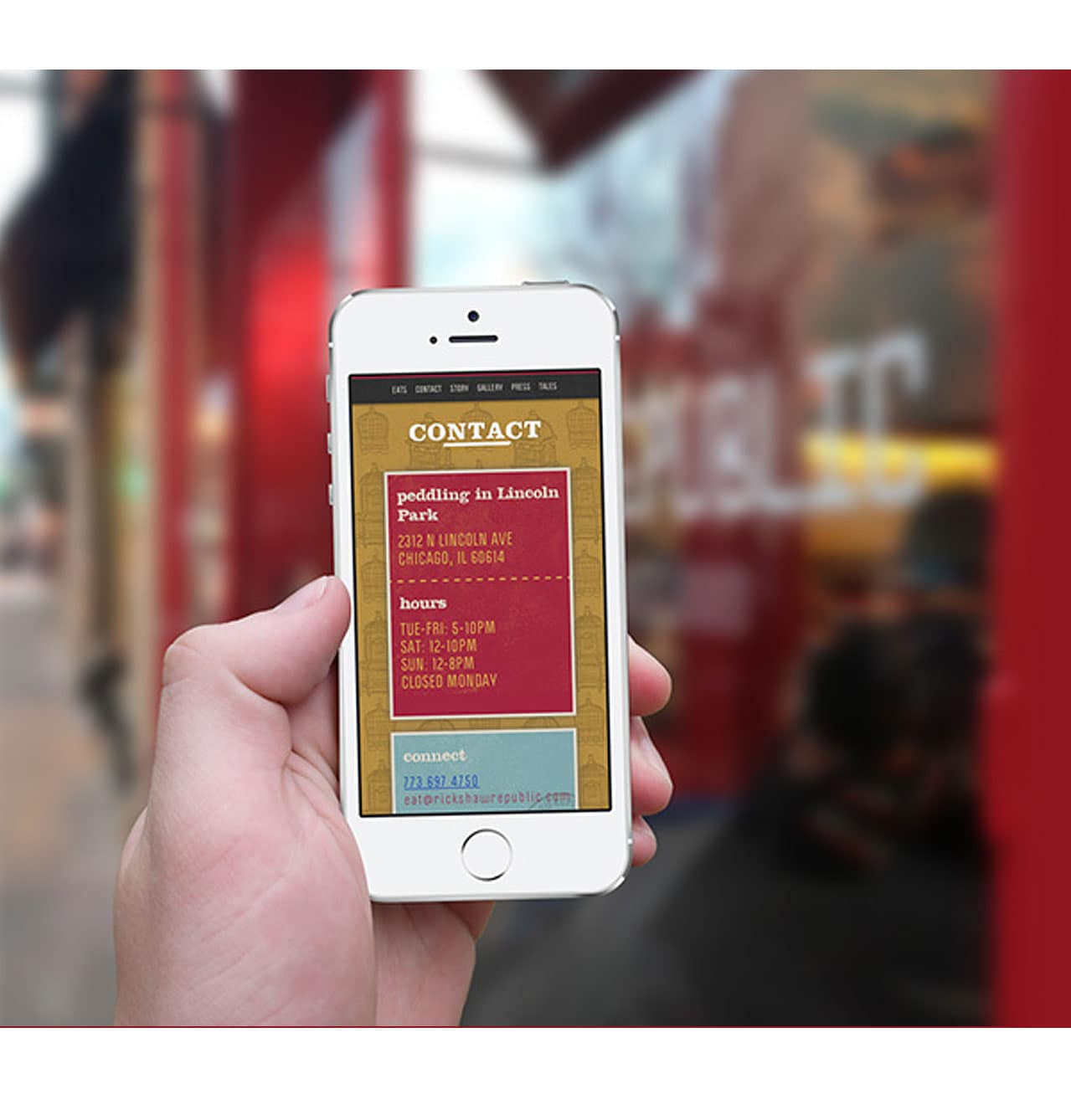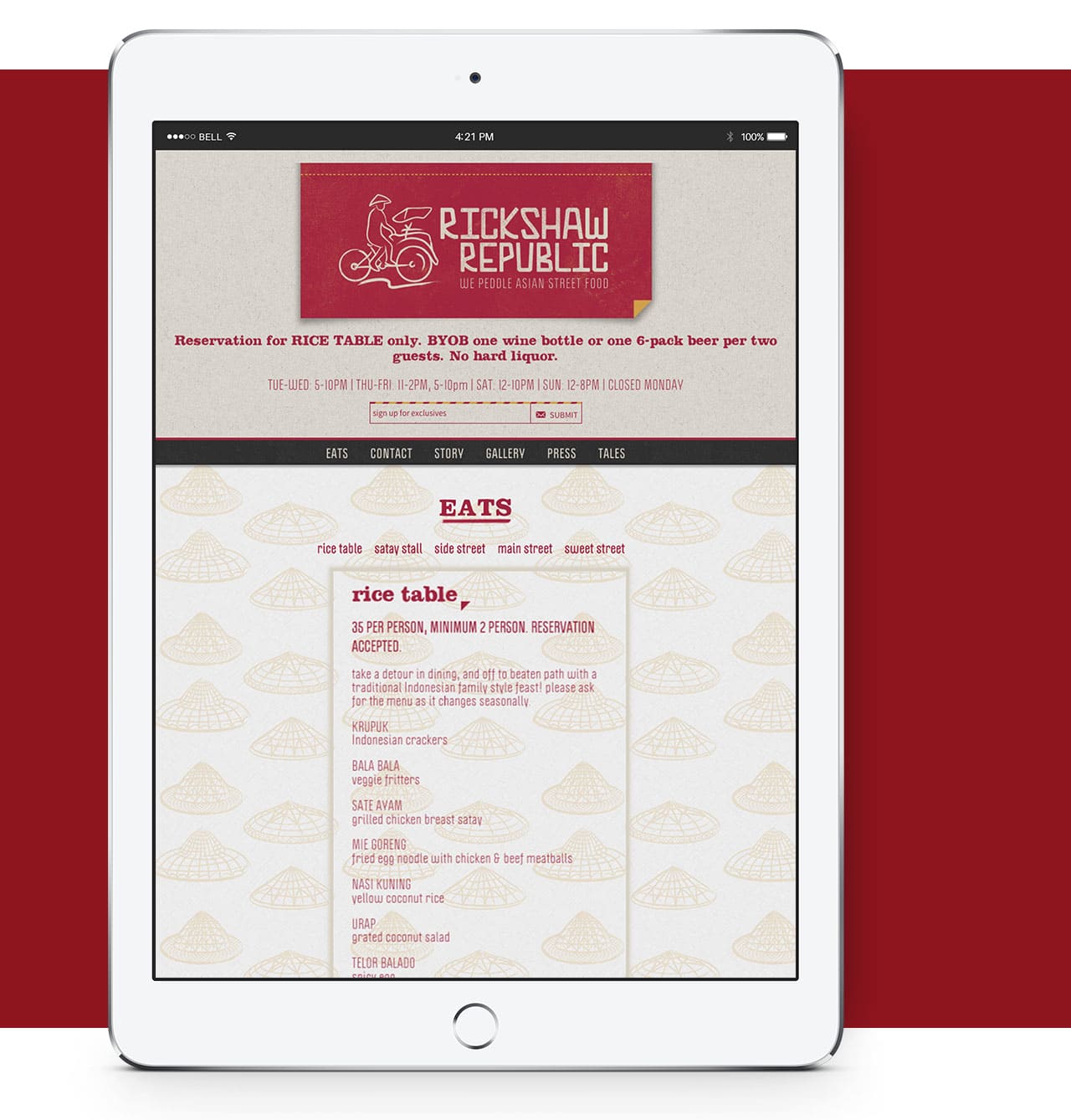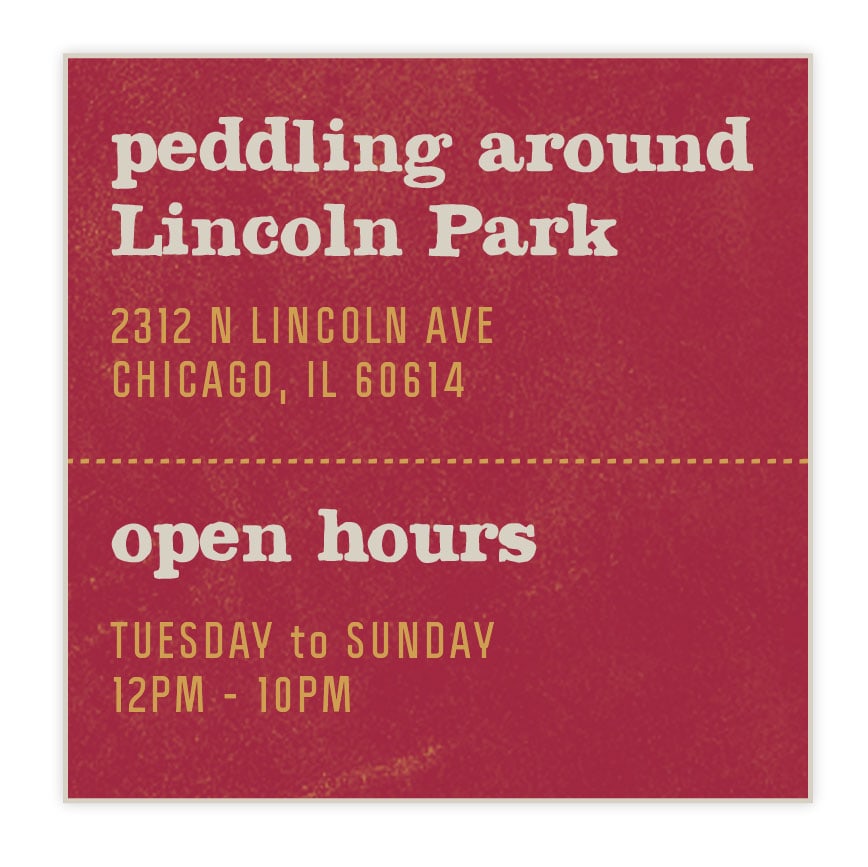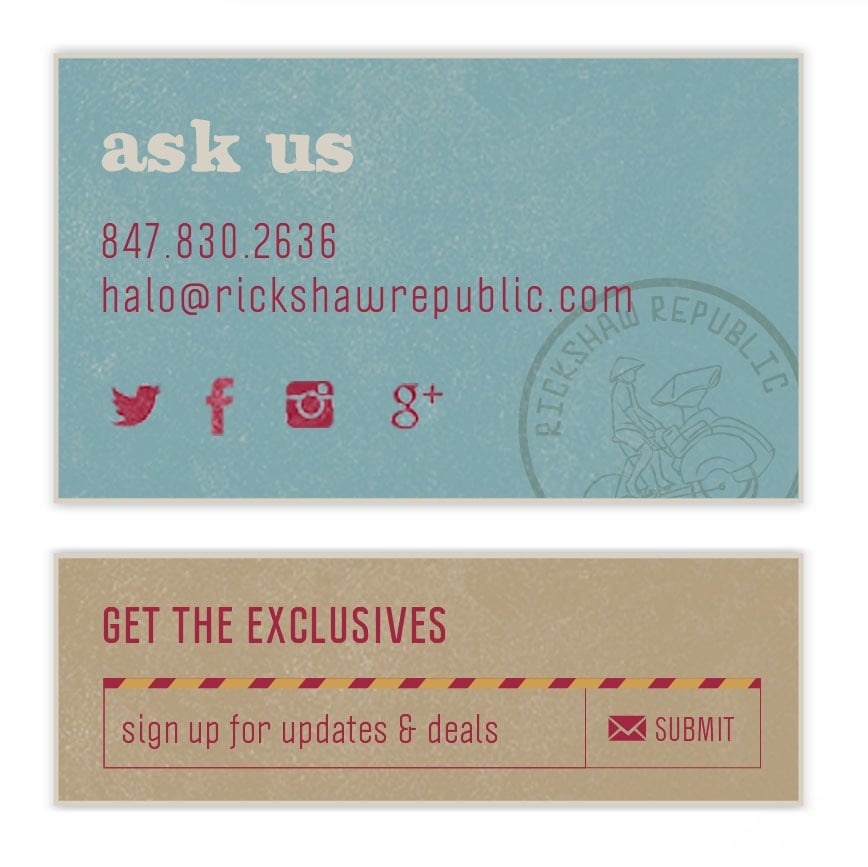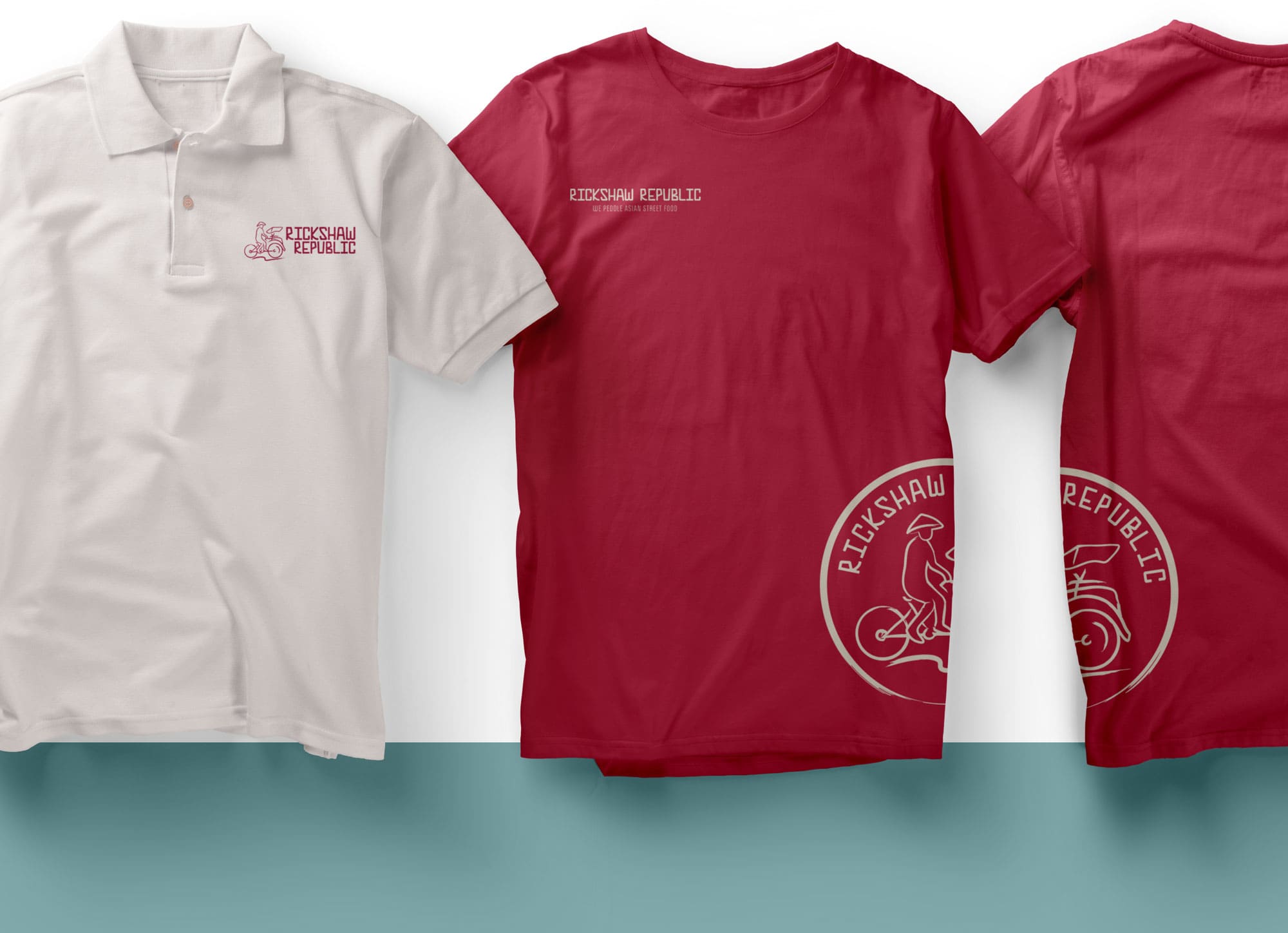 keep on peddling
THE EXPERIENCE CONTINUES
Oscar (the owner) and his family continue to grow the restaurant at a steady pace.
They started out completely packed with many people taking photos, giving compliments
and even asking about how the whole brand come together.
Today people come in from all over to get the Rickshaw Republic experience.
Rickshaw Republic has expanded to more than just "a restaurant". They invite customer
from foreign dignataries to food affectionatos and even culture students,