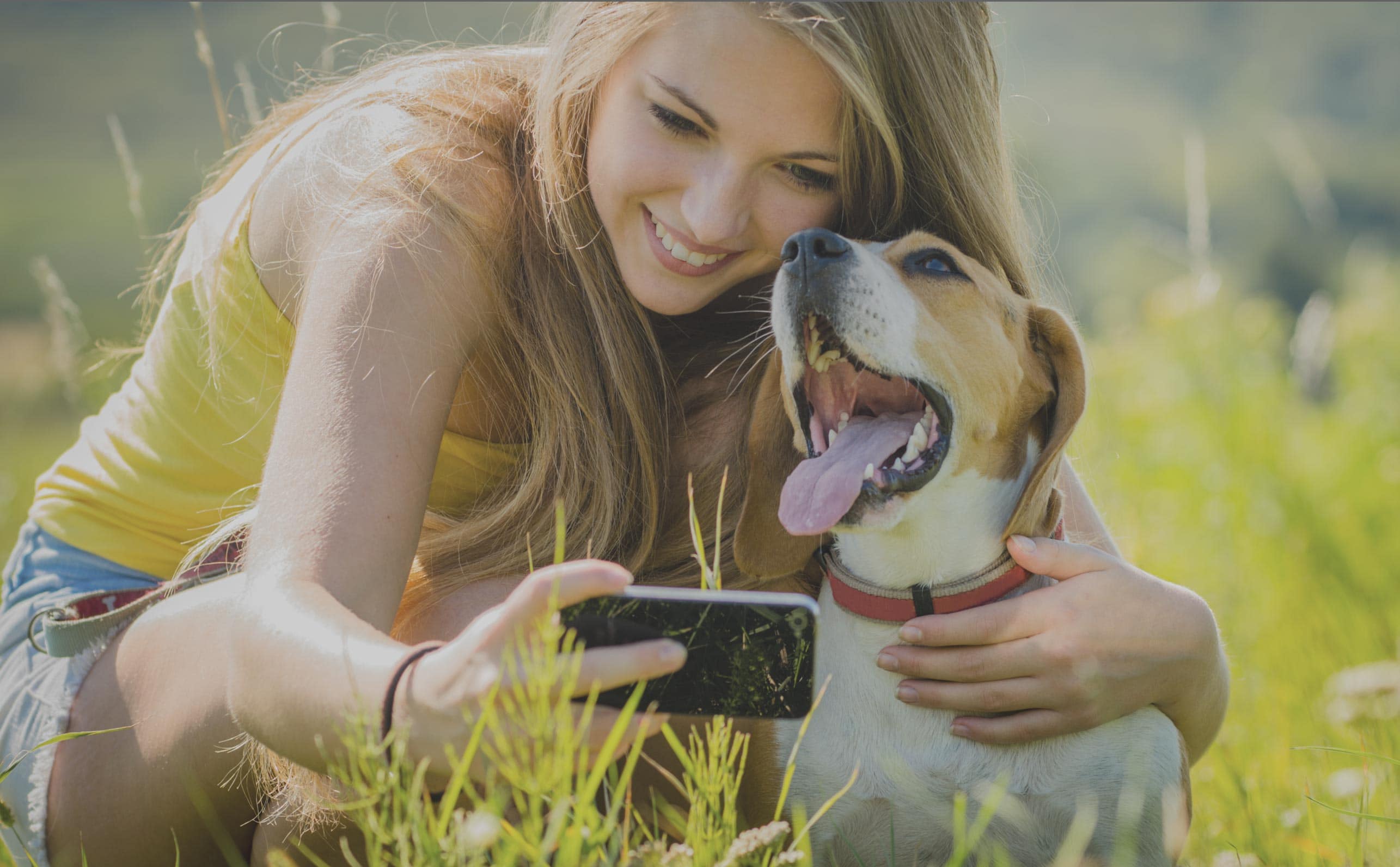 WOOF
branding & iOS app design
CATEGORY
Brand Identity
UI/UX
iOS App Design
Website Design
INDUSTRY
Lifestyle – Animal Cause
TIMELINE
June 2014
ROLE
Brand Consultation
UI & UX Design
App Design
Web Design
OVERVIEW
Woof app helps you find the love of your life, at a local pet shelter. We are passionate about enriching the lives of humans and dogs by bringing them together using today's mobile technologies. Founded during the Chicago Startup Weekend Women's Edition in 2014, this group went on to take the first prize, and launched into the real world.
BACK STORY
Promotes rescue and adopt dogs from local pet/animal shelter
Giving easier option for people to browse dogs at pet/animal shelter near them right from their mobile device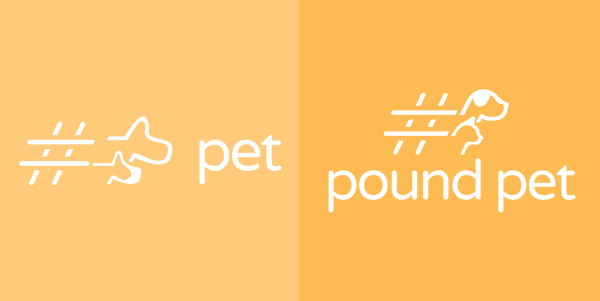 LOGO PROGRESS
The app name was changed from Pound Pet
to Woof, with a clever tagline
"put a woof over their heads"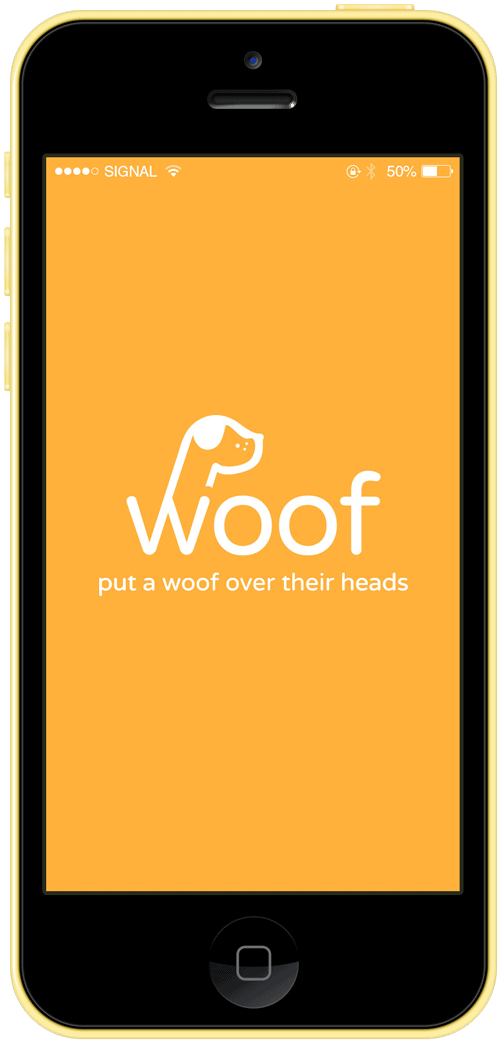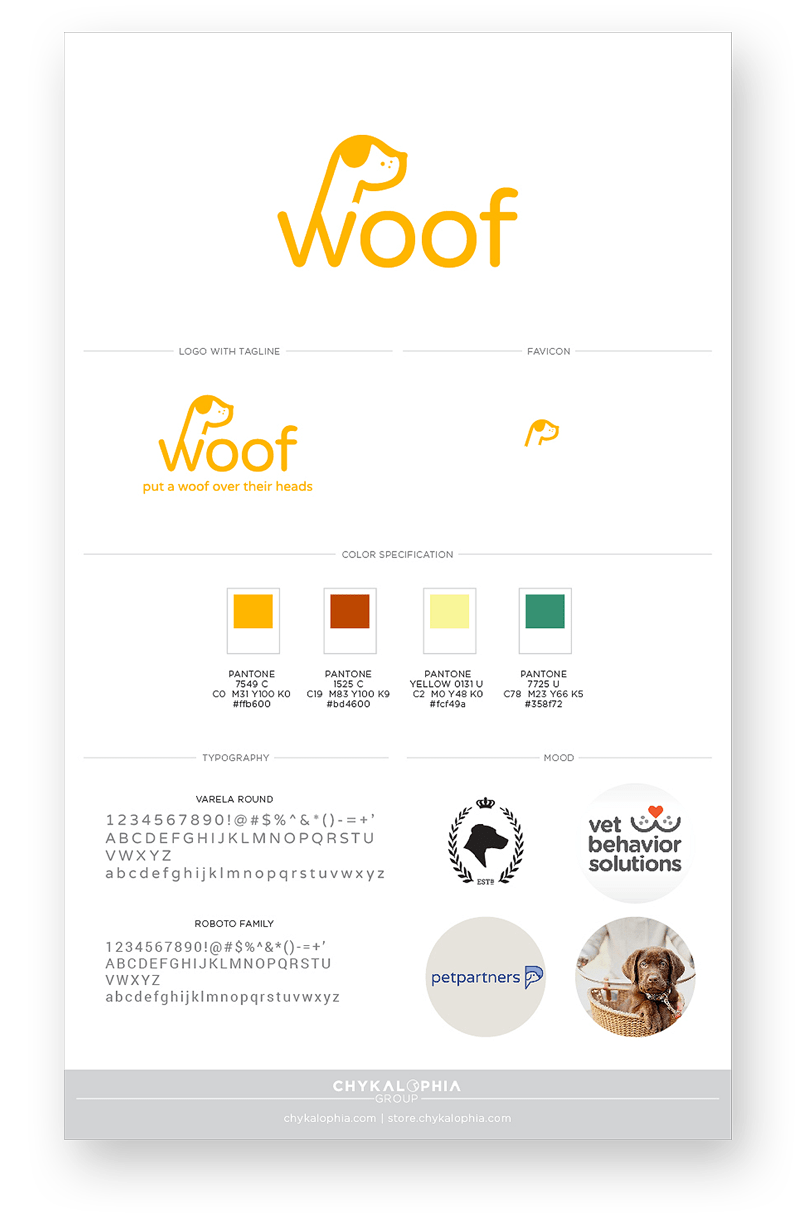 A polished, highly intuitive app, Woof is the future of finding the perfect match in a local shelter pet.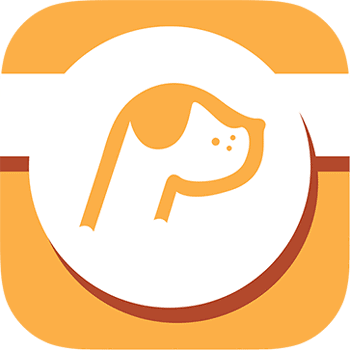 THE APP TO FIND THE LOVE OF YOUR LIFE
Put a woof over their head
It's Tinder for dogs (sort of…)
Experience the wuf of your life and saves one dog at a time
Be pawtastically happy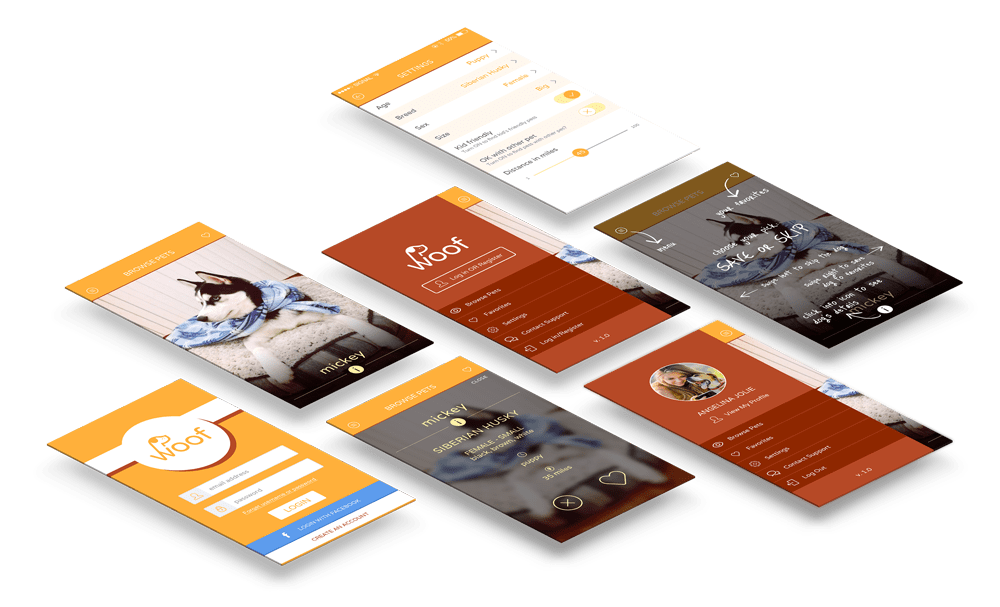 LANDING PAGE
Highlights the main purpose of the app with a fun copy
Direct link to download the app
Listing the overview of each features
Testimonials & reviews from users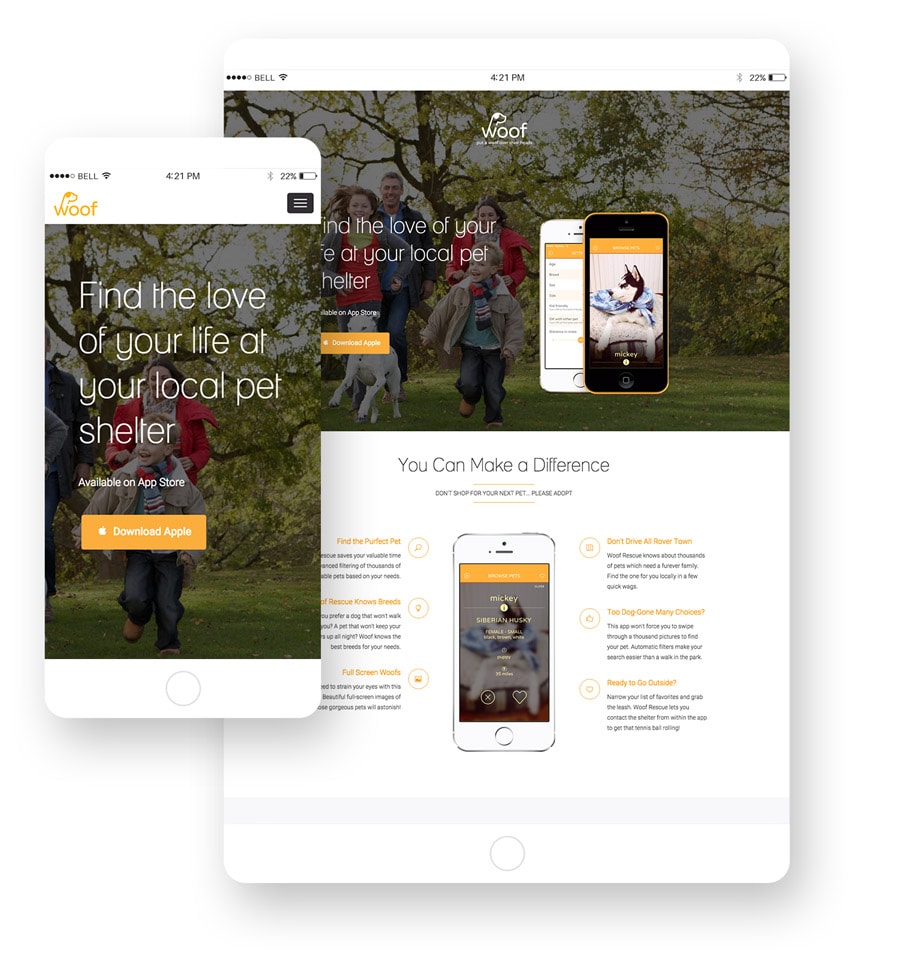 afterwards
the app today
After being nominated the first place at Startup Weekend Women Edition 2014,
Woof App has transformed into a lifestyle iOS app that you can download on the App Store.
The branding remain the same while the app design was streamlined to meet the latest
iOS update requirement and hence to increase user engagement on the app.
22,000
users to-date -2015
5,000
monthly average users
This app has the capability to connect rescues/shelters and pet owners so together we can end the killing of millions of dogs every year in the country. If you are looking to find the love of your life… Woof Rescue is the way.