It's amazing how technology is helping us create more time for ourselves, by helping us get more done in less time – be it through automated machines or through time management apps.
It easier now more than ever to manage various aspects of our lives like finance, education, career etc by ourselves, through these apps.
When I say 'life-changing', I am really not exaggerating, read on to see how you can use technology to become a better version of yourself.
Featured image source via alphagamma.eu
Manage your finances
You can track your salary, monitor and set reminders for bills and totally manage your money.
Now, there are so many apps which can help you plan your financial life and make smart investments, and all this from your smart phone.
Amazing apps like Robinhood and Acorns help you buy and sell your shares and build an investment portfolio gradually and carefully. Another app called betterment is for those interested in long term investment solutions.
And this is just the tip of the iceberg, there are more apps like Mint which help you manage your day-to-day financial activities.
Manage your tasks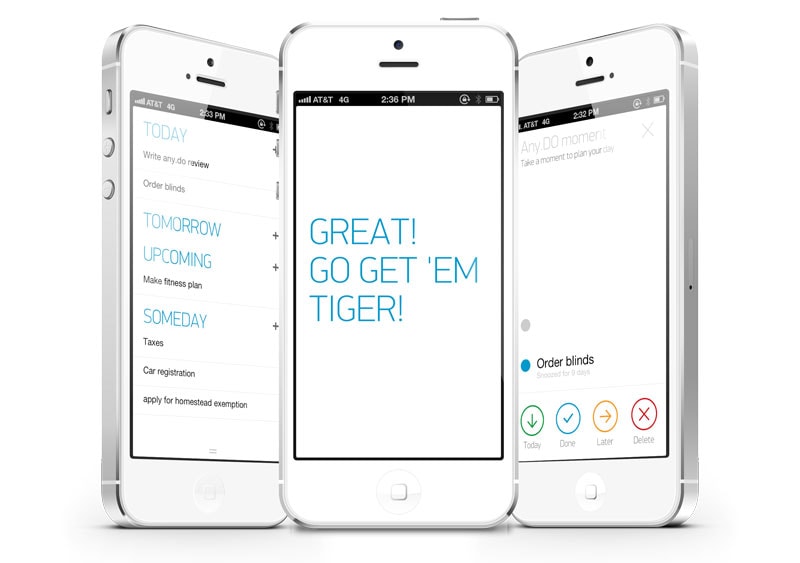 The next most important apps are the the productivity boosting apps, which help you manage your everyday tasks both in personal and work life.
The classic go-to apps in this category are Any.Do and Evernote, but there are a sea of useful apps in this category. Especially niche apps, like Idea organiser where you can record and note the ideas as and when they come to you, and get back to them at a later stage.
Another app called Idea growr will help you materialize your ideas, by asking smart questions which can help you take it to the next level.
Manage your sleep
There are many apps that help you determine when exactly you have to sleep and precisely at what you have to wake up to have a productive day, even if you sleep less.
You can also track your sleeping patterns and if you are restless sleeping. There are also apps to implement polyphasic sleeping like sleep cycle.
Oh, before I forget there are apps that can help you deal with insomnia and other sleep disorders too.
Manage your health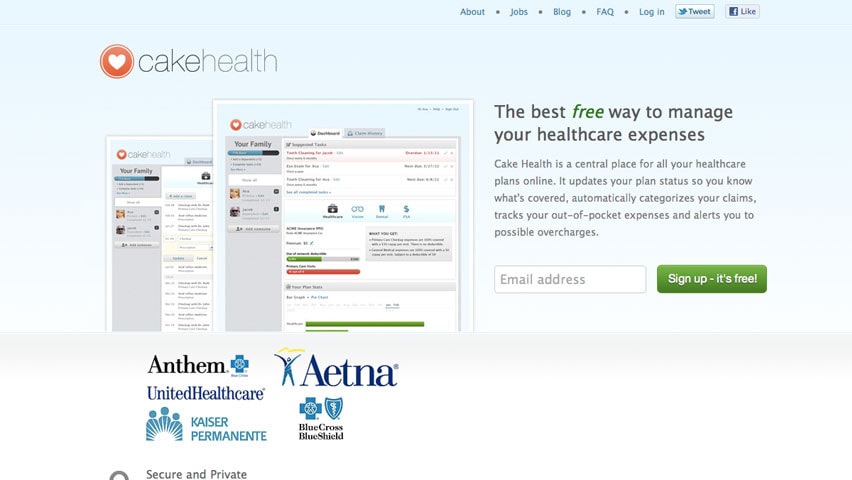 Another major and definitely, the most important area of our lives, which sadly, we do tend to ignore quite often.
Again technology comes to rescue here. There are already a number of options out there like the Intuit health mobile inbox app which is a basic healthcare management app, and also Cake Health, which helps you put all your health care information like bills, medical plans etc together and more.
Intuit has many other apps too, one is the Intuit health debit card app which allows you to allocate some money to your health care and that amount is tax-free. Pretty useful these apps are, aren't they?
Manage your stress

And next comes stress, it is quite inevitable for all of us – stress to get promoted, stress to get that opportunity, stress to take care of your loved ones and the list goes on.
It causes mental anxiety, and tension. There are apps to manage this some are meditation and calming apps like Omvana and others are mood tracking apps like Pacifica, and what's more there are also hypnosis apps, that can help you with mental relaxation like I can be free app
Manage your team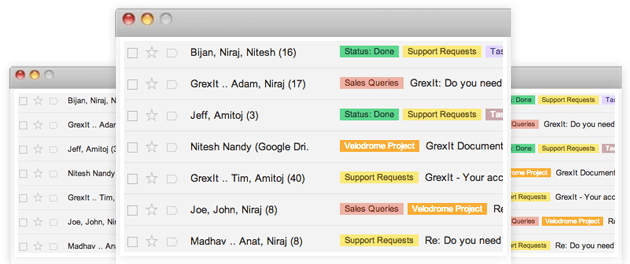 Team management and collaboration are infact the main key to improving team productivity and efficiency. There are a number of apps out there – collaboration apps like Hiver and teamwork apps like basecamp and google docs and more.
Here are a few advantages of such apps:
• They help you assign task.
• They make task tracking very easy.
• They can also help you track the time taken for each task.
• They help avoid communication gaps, by keeping everyone in the loop.
• They allow you to share your contacts, and email threads with your team.
Manage your time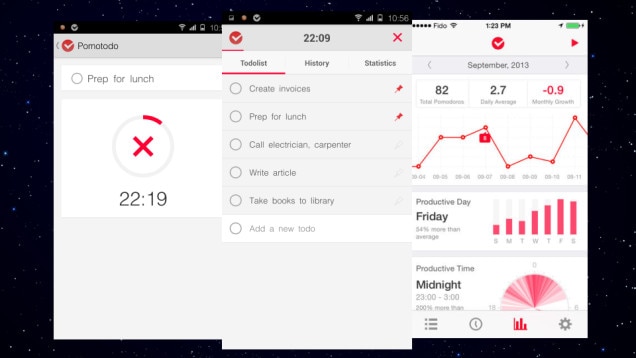 And of course, how can we forget time management. Both personal and work time management have been made easy through a number of amazing tools, making it much more easy achieve that work-life balance we all are trying to achieve.
Remember the milk is a very useful tool which can help you form to-do lists, track them and set reminders for yourself accordingly.
Also, there are apps that help you avoid distractions like Rescuetime with which you can block some distracting websites like social media. May help with procrastination too.
An app called Pomotodo app helps you implement pomodoro technique to work efficiently, without getting tired and focus better.
These are just a few of many apps that are literally changing lives; what seemed unachievable a few years back like work-life balance, managing your own finances etc are becoming more than easy to do, thanks to technology!
So the next time you have although problem to solve at work, maybe you should first check if there are any apps out there that could help you out.
Manage & Leverage Your Customer Feedback
If you or your client have an e-Commerce website, OSI Feedback Software is software that helps Increase customer retention, reviews, and referrals. Wondering how? It works in three different ways:
Automatically collect customer feedback on a daily basis.
Share the results of your customers with the entire organization to empower them to improve customer retention.
Getting you more traffic, more sales, and save money by creating an affiliate program.
Guest Author – Niraj Ranjan Rout
Niraj is the founder of Hiver (formerly GrexIt), an app the lets you share Gmail labels with other Gmail users. Niraj works on programming, customer support and sales, and also contributes to design and UI. He's a fusion music aficionado, loves to play the guitar when he can.[/author_info] [/author]