Our Starter Website Bundle:
$1795
A truly complete starter website bundle
Inclusive pricing of $1795
1-Year Hosting & Domain · Content · Design · Security · Backups · Email · Maintenance · SEO
Everything

done for you

"Everything?" … Everything. We'll setup the website, design, hosting, your initial content, user accounts, emails, newsletter, contact forms and more. Your job is to run a business and not to muck about with websites and nerdy technology things; we'll focus on getting you up and running online quickly while you focus on getting the business working.

How long have you personally tried to mess around with websites like Wix or SquareSpace only to get something that not only were you not happy with, but wasn't even good representation of you, your brand and business? You're not alone. Many of our clients have spend hundreds of hours trying to make a website themselves only to fall flat on your butts.

You might have tried to custom code it yourself using a visual builder tool or even pure code (HTML/CSS/PHP or otherwise) and you might have even gotten something out of it… but most likely it wasn't what you wanted and you sure as heck spent far too much time on it.

We get it. We've been there ourselves and so have our clients.

Between figuring out a web strategy, getting the design done and then coded, launching the site and oh man … we haven't even talked about how to maintain the site and protect it from spammer and hacker …. this stuff can be a real handful. Many of our clients have lost far too much time, energy and money on ineffective, overpriced and truth be told, and pardon our language here, crap websites that did not give them a return on their investment.

​

IT'S TIME TO CHANGE ALL THAT!
​
Starting your business doesn't have to be a pain in the rear end, so we've created a unique offer just for start-up entrepreneur's and small business business owners like yourself. One simple project that includes everything you'd need to get started with your website and get going forward.
We'll get you setup online, get you your initial content, design, get your website hosted and even get your domain for you. Since you need to talk to people we'll even setup your email accounts, connect it to a newsletter app and make sure it's all working and trackable.
Sounds too good to be true? We don't think so. We want to help start-ups and local businesses because we've been there. We know how hard it is to get going. So we've crafted this offer to make sure you can focus on your business without breaking a sweat on the website stuff.
We've also very sure you have more questions. What's included? What's the catch? What's the whole process to get this done? When can I have my website? And many more. We also have questions for you! Though those can wait until we start. To get your questions answered, look below to see what this offer includes and to see answers to many common questions.
Ready

to get started?

Getting started is very easy, though you do need your help to make sure your site is what you're looking for. Click the big button below to go to our Getting Started page. There we'll be asking you a few initial questions to make sure we're on the same page and that all our ducks are in a row.

It's ok to take some time to think about some of the questions as they will determine the kind of website you ultimately end up with. "Can I update my answers later with more information?" Sure thing. But the more info you can provide initially the better and faster the website will turn out.
For a single price of
$1795
HERE's the list of What's included
check
check
check
check
check
check
check
check
check
check
check
ADD-ONS
Looking for more than what the Starter Bundle offers?
additional emails
Need more than two email addresses or additional functionality? Starting at only $3 per month per user you can get additional email addresses and if you need to, we can get you upgraded email services such as G-Suite.
Starting at: $3/m per email
#nerdsupport
Active business consulting, third party app help, coding/content/design help and improved hosting … For when you need more than just technical support your business and are looking for a trusted partner to grow with.
Starting at: $250/m
what to expect during the project
Creating an amazing website takes a good strategy and pairing it with a good process. So before we get started we wanted to set some ground rules and set expectations for both of us.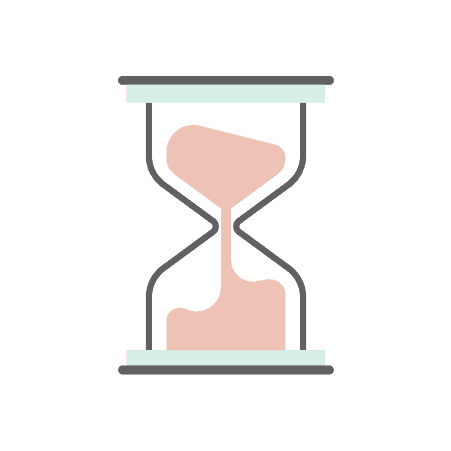 TIMELINE
Our goal is to get your website launched in two to three weeks. Though it can take longer if there are delays in feedback, but that is ok. Sometimes things take longer. We'll adjust.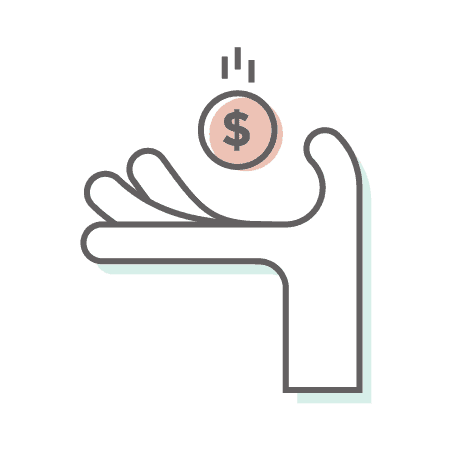 PAYMENTS
This bundled offer requires a 50% downpayment, and then the remainder due once the site launches or at 30 days after project start, whichever comes sooner.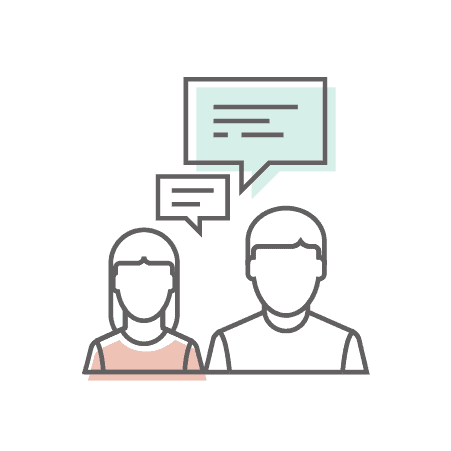 FEEDBACK
We work primarily through our project management application (which you will be given access to), though we'll also chat via email as sometime that's easier.
Our
Process
Getting started is surprisingly very simple: contact us by visiting the Start Starter Website Bundle page and filling out the information there (and of course clicking the submit button). The initial goal is to gather some information so that once we start we'll know where to go first.
So that means, yes: you do have some homework up-front in-order to get started but don't worry: it's very easy and only takes a few short minutes to fill out.
AFTER THAT
The process can be generalized as such: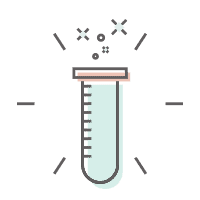 DISCOVERY
Project starts, set goals, expectations, and of course learn more about each other.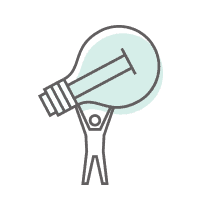 IDEATION
We'll gather all the required information, strategy, design pieces, inspirations, and more.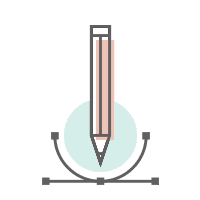 production
Producing, creating, implementing the design, content, development, testing & tweaks.
HANDOFF
Launching you site and handing it off to you. We can include training after handoff as well.
Questions
&
Answers
Below is a list of common questions we got when we initially offered this bundle. If you have other questions about this bundled offer please feel free to contact us by clicking here.
How do we start?
You can click here to go to the Start Starter Bundle Project page, or find one of the big handy dandy start buttons throughout the site and click them.
What sort of hosting is included and is hosting required?​
We have a variety of high performance, secure and private servers that we use. To get this special bundled package pricing, yes: this website has to be hosted with us.
Do you offer refunds?
Yes, you can cancel within 7 days of making the deposit payment. Though that's only if we haven't started working on the project; if we've already started work then the deposit is non-refundable.
How will We communicate during the project?
We'll mostly be using our project management app (that you will have access to) to help with specific tasks and feedback related to it. It's also where we'll be saving most feedback and communications for safe keeping. Though we will also be communicating via email, some forms to help gather data and a few tools like that.
Do you accept Credit cards? DEbit cards? What about Paypal or Cheque?
For this bundle offer we only accept online payment via debit or credit cards. No cheques, Paypal or other payment systems.
Do you accept digital currency as payment (such as Bitcoin or ETH)?
Maybe … most likely no due to how volatile the market is, but maybe. If it's something you really want, let us know and we'll see if it's something we can work with.
What is #nerdSupport and how is it different from the included TEchnical support?
Our Chykalophia #NerdSupport is a managed services plan where we do far more than simple technical support. #NerdSupport includes ongoing business strategy, consulting, coding help, design help, content, social, third-party apps and services help, higher tier hosting (meaning even more secure and better performance), included CDN and other goodies.
#NerdSupport's goal is to essentially kick you out of your own website so that you can focus on running the business instead of having to 'run' the online stuffs. Our goal is to become your virtual Chief Technology Officer and trusted business consultant & expert.
How long until I have my website? What if it takes longer?
We expect websites in this bundled offer to make two (2) to three (3) weeks to get done. Though, sometimes things can longer and if that happens we'll keep working at it until its done. We'll let you know along the way what's going on and the expected timeframes.
What happens after my one year of free hosting?
At the one (1) year mark you will be charged at our Start-up #NerdSupport rate of $100 per month for our managed services that include consulting, services, hosting and all. You can see what our #NerdSupport service offers here: Chykalophia #NerdSupport.If you'd like to upgrade to one of our different hosting plans or higher end servers, we can help you do that. If you'd like to move to a different hosting provider you are free to do so though that is out of scope of our support and will be between you and your new host to provide.After the one year with us, you're on a month to month plan so we're free to travel as you wish.
Do you offer other website packages or do custom work?
We sure do. If you'd like to create a website that's above and beyond what is possible with this bundled offer you can fill out our Start (Custom) Project form and we'll be happy to discuss a full on project with you.
While this bundle is perfect, do you offer more monthly service packages?
This bundled offer comes with a regular technical support plan. If you'd like something above and beyond that and move into our #NerdSupport plan, we're happy to add that on to this package. You can see what our Chykalophia #NerdSupport managed services plan offers, and if you have any questions about it feel free to contact us.
How do you handle support requests / tickets?
One of three ways:(1) Via our project management app(2) You can email us directly(3) Open a support ticket through the support system
Ready

to get your own website started?

Getting started is easy … and better yet: here's EXACTLY what you can expect to happen after you click the getting started button below:
1

You'll be taken to a new page where you'll be asked a few simple questions.

2

Fill out what you can to the best of your abilities and knowledge

3

Once you're done, no payment is required at all. Simply click the Submit button.

4

You'll be taken to a thank you page where we explain the next steps.

5

One of those next steps is to schedule a quick call with us to go through your answers.

6

Our calls are Tuesdays and Thursdays, so we'll be speaking for around 25 minutes on whichever day and time you chose.

7

We'll send you a simple agreement with an attached invoice.

8

You sign the agreement and pay the deposit.

9

We get started.