[et_pb_section admin_label="section"]
[et_pb_row admin_label="row"]
[et_pb_column type="4_4″]
[et_pb_text admin_label="Text"]
"A company is stronger if it is bound by love rather than by fear."
Did you know that in Southwest Airlines, pilots load luggage into the planes if they are short-handed? Infact, every employee is ready to do any role according to the need and all this, not because the company forces them but because they simply want to.
How to do you inspire such devotion, loyalty and love from your employees? You can start by building a happy place to work for. Here are three steps with some actionable suggestions on how to achieve it.
Build a happy and inspiring workspace
What you are surrounded by affects your brain. Happy colours give happy thoughts, plain colours give a sense of boredom and so on. Hence it is important to take care of the physical aspects of the workplace.
Peppy office interiors have a big role to play, in how you make your employees feel. Take Google for example, besides the fact that it is a majorly successful company, their employees love their work environment because of seemingly small things like the peppy Google colours, energypods, happy interiors, freedom to work wherever etc, give a sense of happiness.
Turns out dim lighting is not just great for romantic dinners, but also to

boost creativity

. A study by German researchers in 2013 explored the effects of light on our creativity and our mood. It was discovered that people tend to be more creative when working under dim lighting, because they associate such lighting with freedom and self – determination. Infact, merely the thought of dim lighting can produce these effects.
Light rock or jazz music playing in the background can definitely help. Here's another idea – it is said that people are more productive and creative in cafes because at cafes the noise is around 70 decibels and that is the

perfect range to inspire creative thoughts

 in people. You can replicate this effect by using a service called coffitivity.
A positive and creative work culture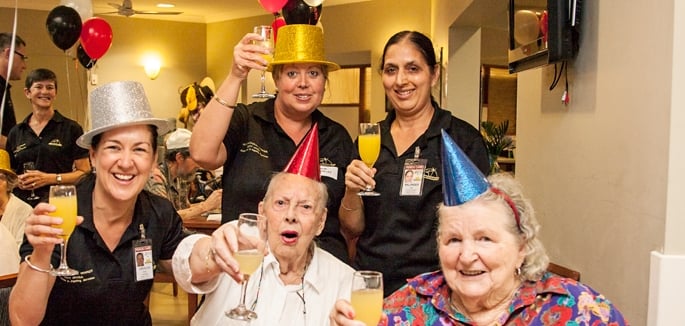 After we have taken care of the physical aspects to create a happy workplace, it's time to move on to building a happy, positive and energetic work culture and here are a few ways to do that:
Encourage office pranks. Companies like

Ideo encourage office pranks

to build team spirit among the employees. It can encourage your creativity and boost the ability to think on your feet. Besides, it introduces humour and laughter into an other stressful work life of the employees.
Another way is to conduct cultural programs at the workplace; programs like dance, music festivals, book festivals, stand up comedies, workshops etc.
A lot of times, people regret the fact that they let work consume too much of their time and they haven't spent time on other interests like learning or travelling. Try to do it for them – conduct classes for guitar, dance, spoken french etc and organise trips occasionally and more. Don't give your employees the scope for regret, help them become better not just at their work, but in other aspects too, whatever they may be.
Satisfy the need for self actualization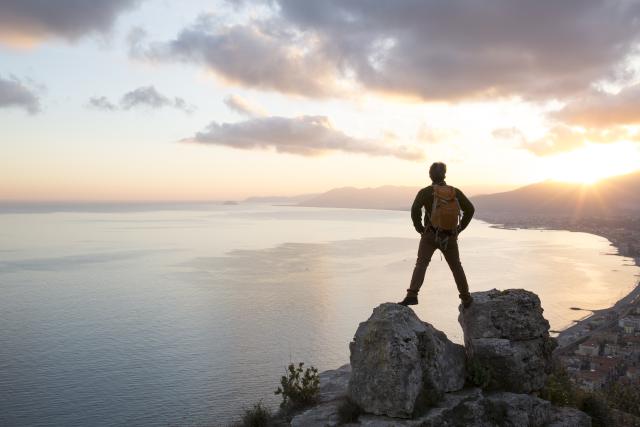 This is really important. Your employees must feel that they are part of something bigger and that they are doing something important with their lives. You know, making a difference. Usually it is not very evident to them that they are making a difference, so it is the company's job to make them see it.
Take an example from what we do at my startup

Hiver

– If an employee comes up with a creative new idea which the company wants to implement, then we give all the execution and management rights to him/her. We make them the CEO of the idea. You cannot even begin to imagine the impact it will have on your employees – they feel more self-satisfied, and they start taking a lot more interest in the overall scheme of things at work!
Arrange dinners and luncheons with thought leaders. This will help them dream big. It will help them understand the world better and their place in it. Thought leaders usually have lots of experiences and life lessons to share, this knowledge can help them grow into leaders.
You can promote self actualization only by helping them build self respect. So, stop embracing the philosophy of Customer is King. It's not the case anymore; don't let your employees take the fall, even if it's not their mistake. Defend them, fight for them and show them that you believe in them. The next time there is an issue, be courteous and empathetic enough to understand your employee's side of the story.
To conclude, this what Herb Kelleher, the ex-CEO of southwest airlines – a company with one of the best work cultures in the history, has to to say:
"If the employees come first, then they're happy…. A motivated employee treats the customer well. The customer is happy so they keep coming back, which pleases the shareholders. It's not one of the enduring green mysteries of all time, it is just the way it works."
[author] [author_info]
Guest Author – Niraj Ranjan Rout
Niraj is the founder of Hiver (formerly GrexIt), an app the lets you share Gmail labels with other Gmail users. Niraj works on programming, customer support and sales, and also contributes to design and UI. He's a fusion music aficionado, loves to play the guitar when he can.[/author_info] [/author]
[/et_pb_text]
[/et_pb_column]
[/et_pb_row]
[/et_pb_section]