Adding our expertise to your ingenuity and enthusiasm can bring brilliant ideas to vibrant life. Or, if an ongoing problem is the obstacle to realizing your plans, we can tackle that, too.
Still considering? Check out
WEBSITE CREATION & HOSTING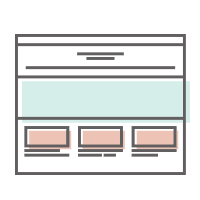 We provide fully managed websites with measurable results. Whether custom designing your website or simply troubleshooting, Peter & Ari will get you on track. No project is too small or simple, nor too large and complex – we'll get on it! More info on
our WordPress Retainer here
.
Services:
WEBSITE DESIGN
WEBSITE DEVELOPMENT
USER EXPERIENCE STRATEGY
CUSTOM DEVELOPMENT
WORDPRESS
WORDPRESS MANAGED HOSTING
MANAGED SUPPORT SERVICES
HACKED WEBSITE FIXING

BRANDING & DESIGN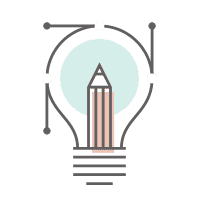 Ever since high school both Peter and Ari have needed to handle creating effective and good looking design, albeit for different reasons. Ari focused on the graphic design side, while Peter focused on the user experience (UX) of websites.
Services:
BRAND IDENTITY
PACKAGING
STATIONERY & PRINT
DIGITAL, UI & UX
SOCIAL & DIGITAL ADS
EMAIL MARKETING & CAMPAIGNS
Ready for a powerful email marketing campaign that'll build your relationship with prospects, generate leads and get people excited to work with you? We can setup your whole campaign, follow-up strategy and even automated emails to go out based on user actions.
Services & Tools:
MAILCHIMP
ACTIVECAMPAIGN
GETDRIP
EMAIL CAMPAIGN WRITING, CREATION & IMPLEMENTATION
EMAIL AUTOMATION
TRANSACTIONAL EMAIL SENDING
EMAIL DELIVERABLES SETUP

MARKETING & STRATEGY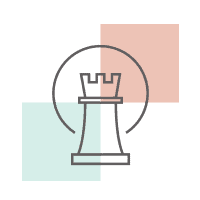 Peter has been leading business growth strategies in his own business and in his client's since 2001 through simple and highly effective strategies. His experience comes from the school of hard knocks as well as having studied under industry experts.
Services:
SOCIAL MEDIA CONTENT
BLOGGING SCHEDULE
COMMUNITY DEVELOPMENT
SOCIAL MEDIA ADVERTISING
CONTENT UPGRADES / CALL TO ACTIONS
SALES FLOW & STRATEGY
OFFER STRUCTURE
MRR

CONVERSIONS & FUNNELS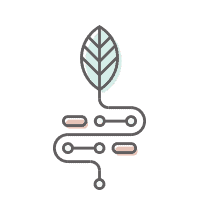 Put together a serious conversion funnel and optimize it and your content for conversions. This is the practice of creating automation sequences and opt-in's and actions for users to take that will guide them through a sequence of events that ends with them purchasing your core offer. This all includes email campaigns, content and making sure the offers and ads all line up properly to the target market.
Services:
EMAIL CAMPAIGN SETUP
LANDING PAGE COPYWRITING
LANDING PAGE DESIGN
LEADPAGES SETUP & WORK
CLICKFUNNELS SETUP & WORK
AUTOMATIONS CREATION & FLOW
FUNNEL FLOW CREATION & IMPLEMENTATION

DIRECT MARKETING & COPYWRITING
Getting ready for the next big sales push and need some sales pages, direct marketing pieces or sales copy written? We not only have the tools for the job, but the brains, brawns and experience to get it done right.
LOOKING FOR OUR SOCIAL STATIONERY AND NON-BUSINESS PRINTABLES?
CLICK HERE
We don't believe in having a meter running, so all our monthly retainers and single projects do not have any hourly fees and are simple one-time fees (or recurring fees).
reasonably custom website
custom e-commerce website
Services:
BRAND IDENTITY, CONTENT, SETUP, DEVELOPMENT & DESIGN
brand strategy & identity
Services:
BRAND STRATEGY & EXPERIENCE, VISUAL LOGO, AND BRAND GUIDELINE
logo design and/or brand identity
Services:
VISUAL LOGO, LOGO GUIDELINE, & STATIONERY
NERD SUPPORT
Starts from
$1K
per month*