Women-led Brands & Entrepreneurship
The Rise of FemTech & Women-Owned Businesses
Did you know that for centuries women were excluded from health tests, resulting in unfamiliar women's diseases and misdiagnoses?
The good news is the rise of diversity and inclusion (D&I) cause in the past decades has brought a new light on this matter. Women's health is no longer a taboo people can only discuss in a hushed voice in the back of the room.
In 1990, the Society for Women's Health Research (SWHR) was founded, further improving women's health through science, policy, and education. And since 2021, women's health has become a hot topic even among venture capitalists as the femtech industry soars. Today, there are more than 1,300 femtech companies worldwide and the majority of them are founded, owned, and led by women.
What is femtech and how does it differ from the general technology industry? Why do femtech companies still face so many challenges in branding and marketing their products? How does femtech support women in business?
Chykalophia has worked with a number of aspiring and established femtech brands. Here we will cover everything you need to know about the rising femtech industry, including branding and marketing tips for femtech companies, as well as the powerful women who own the businesses.
Here we will cover everything you need to know about the rising femtech industry, including branding and marketing tips for femtech companies, as well as the powerful women 💪 👩‍💼 who own the businesses.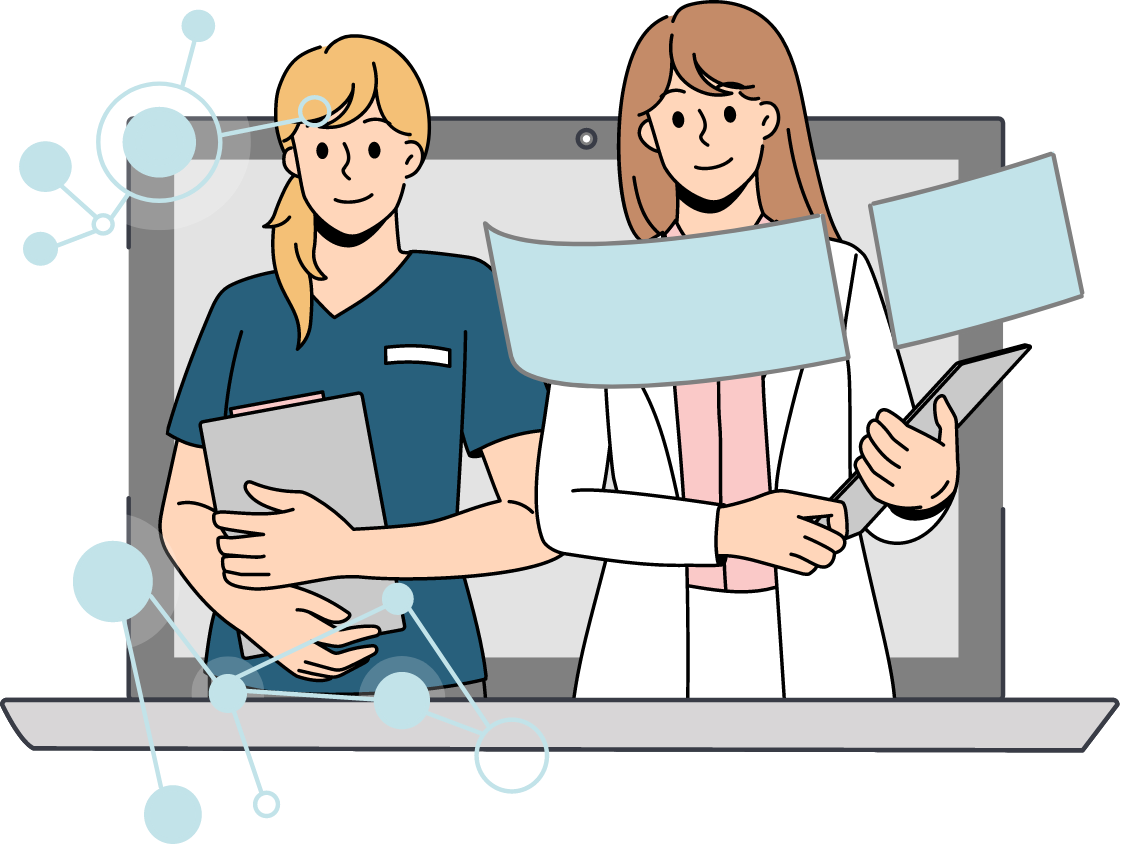 Femtech, or Female Health and Wellness Technology, revolves around software and tech-enabled products that focus on women's health.
Femtech, or Female Technology, revolves around software and tech-enabled products that focus on women's health. Simply put, femtech is the women-centric version of HealthTech delivered as:
Consumer products
Devices
Apps or software
Digital platforms
Diagnostics
Drugs, vitamins, and supplements
Telehealth
Services
However, femtech is not just about making products or solutions for women.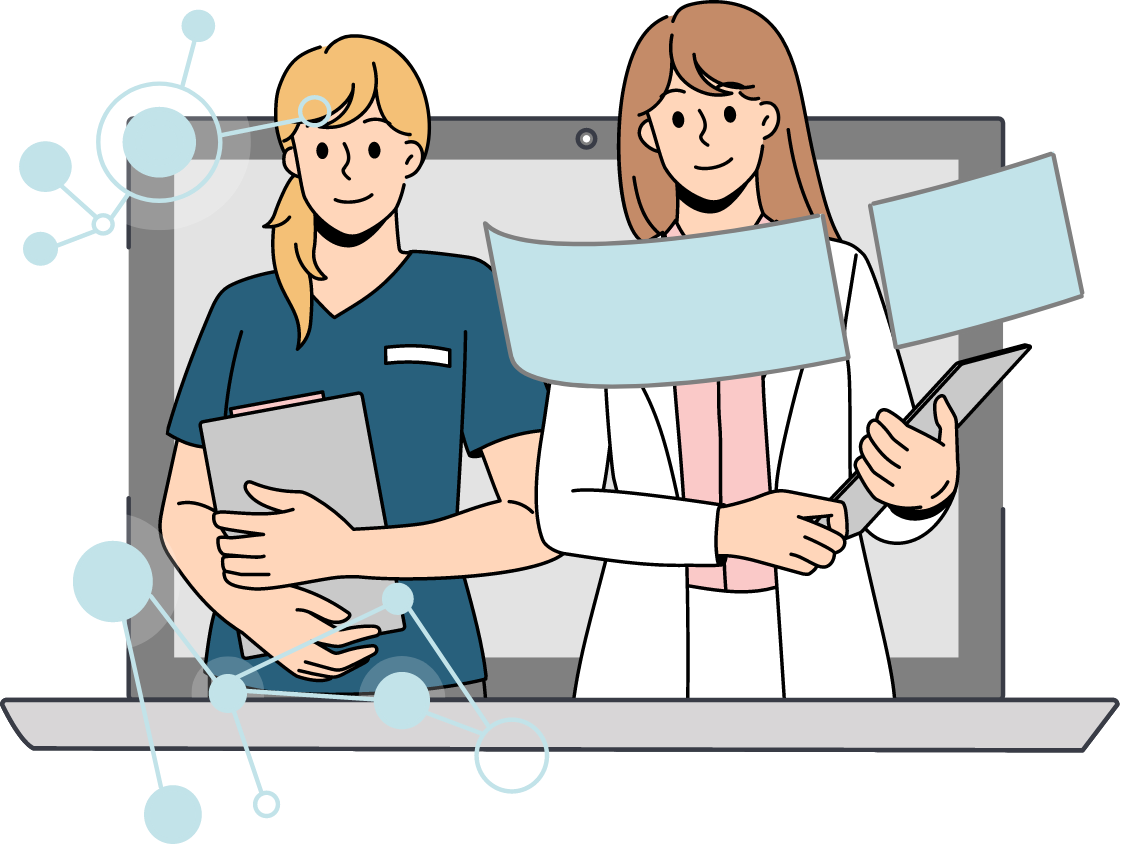 The industry also stands up for women's health awareness and education, as well as empowers women physically and psychologically.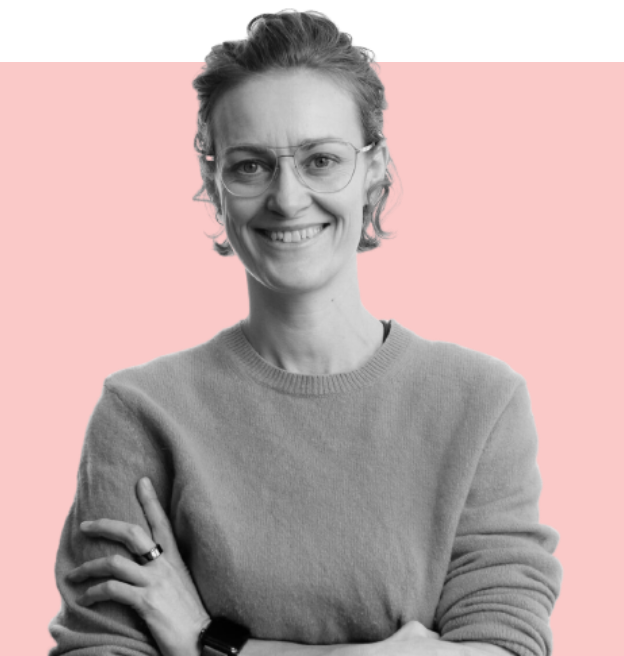 The term femtech was first coined in 2016 by Ida Tin, founder of the Clue app designed to track the menstrual and fertility cycle. But today, the FemTech industry has evolved beyond the menstrual health niche. According to FemTech Analytics, today we can find many FemTech brands designed to cater to these needs:
General health care
Sexual health
Menstrual health
Reproductive health and contraception
Pregnancy and nursing
Pelvic and uterine health care
Mental health
Menopause care
Longevity
Women's wellness
Women's hygiene
Beauty for femtech
Now, let's take a look at some of the leading femtech brands to see how these categories are represented.
Examples of Thriving Femtech Brands
You may have found many femtech brands in the market, without being aware of the femtech industry itself. Sorted by the categories, some of the examples are:
Apart from these direct-to-consumer (D2C) brands, other femtech companies also work on the B2B business model, targeting fertility clinics, hospitals, research institutes, and diagnostic centers.
Why Is Femtech Important?
It is worth repeating that women were excluded from health tests for centuries, and women are not a niche market. Almost half of the world is women! Therefore, the rise of femtech is an elemental breakthrough in women's health, gender equality, and normalizing women's talks.

Here are some of the main reasons why femtech is important not only for women but for everyone:
Designed by Women and For Women
The majority of femtech projects and companies involve women in the process. Even more amazing, 92% of femtech companies are founded and led by women. Who would understand women's bodies and needs better than fellow women, right?
Raising Awareness and Education About Women's Health
The vision and mission of femtech companies are mostly focused on empowering women. Femtech leaders around the world also actively promote women-related causes like menstrual health education, self-confidence, period poverty, mental health, and many more.
More and more femtech communities are also established, acting as a vessel for femtech leaders who strive to make a change and advance women's health. Halo Femtech Podcast is one of them. It is a collaboration between our co-founder, Ari Krzyzek, and Kung Pik Liu, where they invite and talk with female leaders in the femtech industry, to share their insights, experience, and inspirations.
Normalizing Women's Body and Health Talk
Gone are the days when we couldn't talk freely about our menstruation, our mom's menopause, breast care, pelvic floor exercises, cellulitis, post-natal stretch marks, mental condition, and even sexual harassment. In social media, we can see a great deal of femtech leaders and influencers speak up about all these once-taboo topics, inspiring more women – and men, too – to normalize these talks.
Femtech Empowers Women
As people start normalizing women's talk, women's empowerment is bound to happen. Femtech leaders and influencers support women to rise beyond traditional expectations, raise awareness that women have a choice, and educate about helping to lift each other up instead of bringing each other down.
Femtech Provides a Safe Space for Women
With mental health being a sub-category, women can now seek a safe space to tell what they really feel and want without any fear of judgment. You can ask questions, seek answers, and even report sexual harassment to femtech communities, and you will receive all the support you need – mentally and legally – from fellow women.
Feeling lost with your femtech branding and marketing strategy?
Book a brand, UX, or web audit with us!
What Are the Challenges Faced by Femtech Companies and Women-Owned Businesses?
The rise of femtech doesn't mean the industry faces no challenges. If you are a female entrepreneur, you might find these challenges relatable.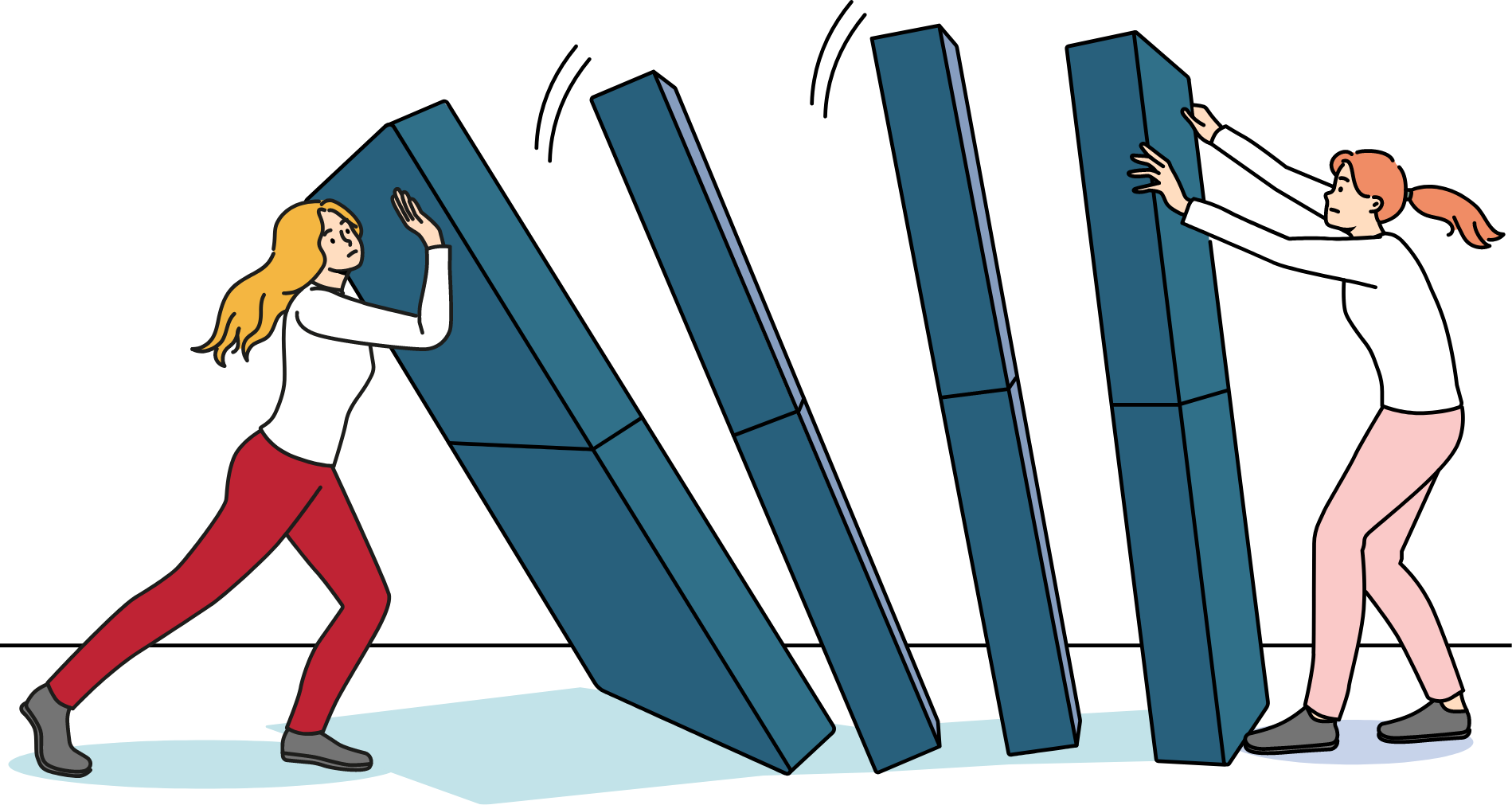 So, what can femtech companies do to cope with these challenges?
Branding Tips for Femtech Companies
Despite the challenges, there's no stopping you from building a strong, empowering femtech company.
Here are some of the things you can do to make sure your femtech branding strategy delivers the message you want to communicate to the world.
Find Your 5 P's
Five P's are the five brand pillars that include purpose, personality, positioning, perception, and promotion. These are the branding basics that work for every industry, including femtech, and you can learn about these brand pillars in our branding and digital marketing article.
Stick to Solid Data
When it comes to marketing, femtech can be a kind of uncharted territory. As we have mentioned earlier, many femtech ads have been rejected by Facebook, so it would be wise to stick to data when it comes to content and copy. As you may have guessed,
FemTech Analytics
is one of the resources from which we like to cite. You also need to refrain from too much wordplay as it could lead to ambiguity, which leads to rejection from the platform you're using.
Be Creative with the Visuals
While the copy and content creation can be limited to some extent, you can be creative with the visuals. You'd want to be sure not to show body parts explicitly. For example, you can use a pair of round-shaped fruits like lemons or apples on a breast cancer awareness campaign, or use silhouettes to represent various body shapes.
Marketing Tips for Femtech Brands
Once you shape your brand, it's time to start marketing to get your products or solutions out there.
Join Femtech Communities
Femtech is all about educating, empowering women, and raising awareness about women's bodies and health. If you look around, so many people are working hard for this cause and they long to connect with people like you, who also care about femtech. Try reaching out to femtech communities like
Women of Wearables
,
Days for Girls
,
Women Heart
,
Femtech Collective
, and many more.
Connect with Like-Minded People
Once you have joined a community, you will get to know more people and bring your brand into the conversations. From there, your network will just keep snowballing. Our co-founder, Ari Krzyzek, is actively networking with amazing women from the femtech industry. Some of the lady-bosses she's met include Aishetu Fatima Dozie of
Bossy Cosmetics
, Beau Wangtrakuldee of
Amorsui
, and Celeste Mergens of
Days for Girls
, among others. You can tune in to their fruitful discussions about raising awareness on women's health, branding for femtech, finding an investor, and many more on the
Halo Femtech
podcast.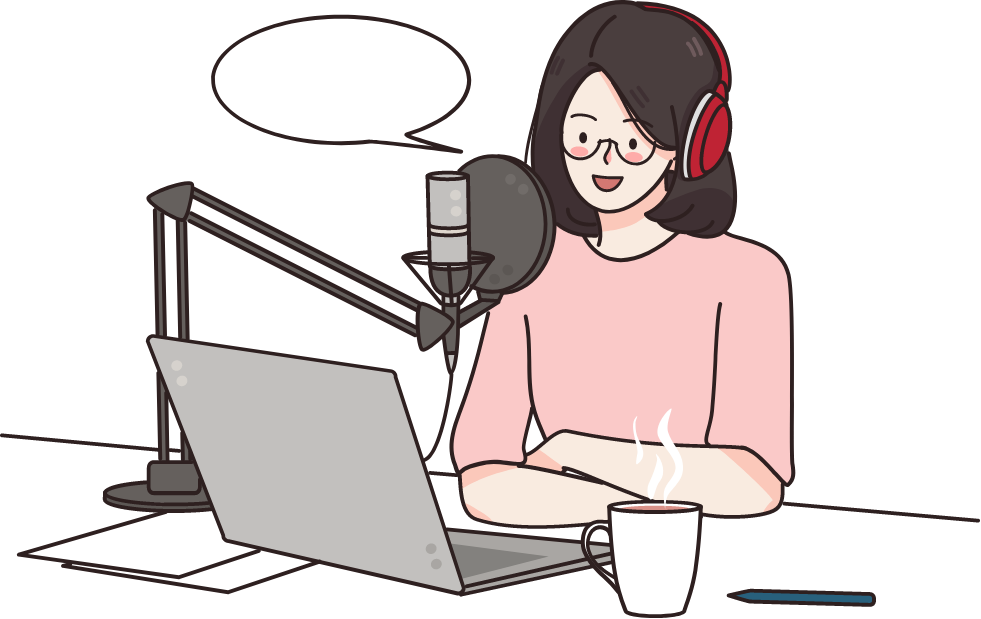 Contribute to Guest Posts or Podcasts
This is a great way to market and create awareness for your brand in the femtech market. Along with Ari, Chykalophia has collaborated with a bunch of femtech companies or women-owned businesses and media. You can find our guest posts at
Lioness Magazine
, The Founding Moms, She Ventures Podcast, and many others. You can also find Ari at
Entreprenista
,
Tkxel Podcast
,
1871 Chicago
, and more.
Femtech has transformed from a small niche into an essential industry. There is no doubt that femtech will live on and grow even bigger in the years to come.
Chykalophia is on a mission to help femtech companies and women-owned companies to fast forward their businesses. Don't forget to subscribe to our newsletter, The Next Draft, to receive monthly women-empowering insights!
FemTech Marketing Cheat Sheet
Marketing can be tough, especially for femtech. The good thing is you don't have to do it alone. Reach out to these people and communities to get your femtech brand out there!
Service Providers for Femtech Founders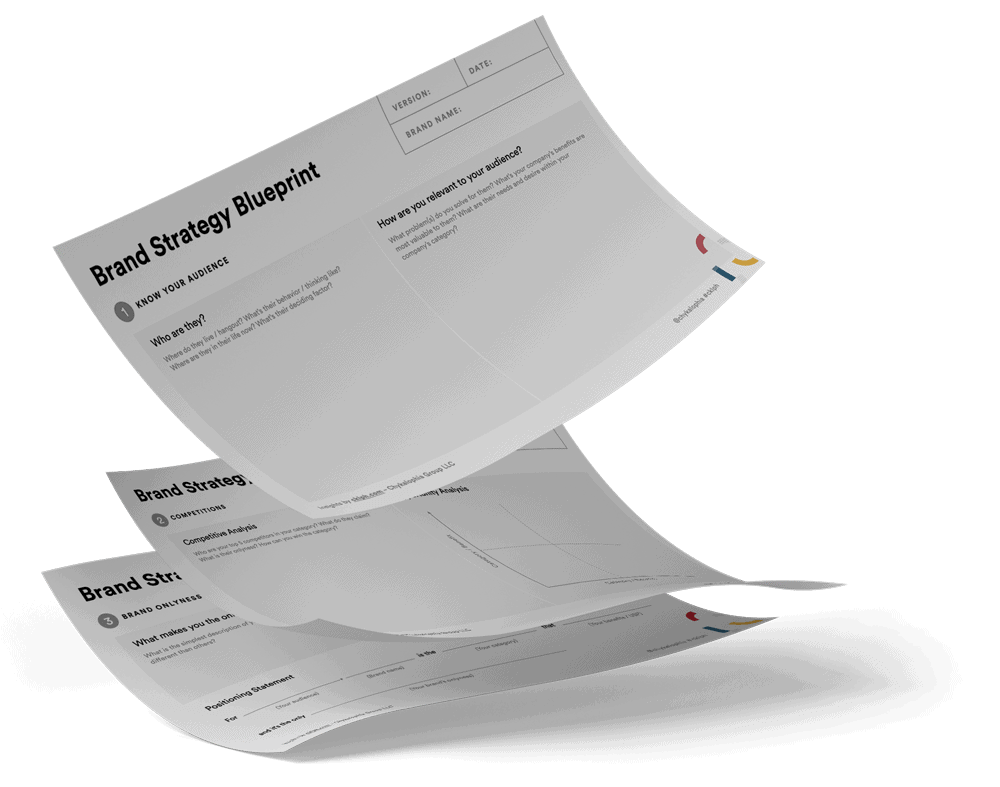 "This seems pretty straightforward, but how do I apply it to my D2C brand?"
If that's what you're thinking right now, we've got your back. Download our free user journey worksheet and get a free 15-minute consultation with us!
This will add you to our Next Draft list where we send out useful content around branding, marketing, and all things website that help inspire growth for you and your business. Of course you can unsubscribe anytime.
AI for creatives has been considered a threat of some kind. How much truth is in there? How can you leverage AI tools for creatives without killing our jobs? Find…